(Last Updated On: 31st January 2020)
The world of certified and sworn translation is alien to many. Every week I receive calls from worried clients who need 'an official translation, certified, or something like that'. After talking to the authorities, clients are often left confused, not knowing exactly what they need. That is why the role of us, sworn translators, as educators is so important.
In this article I go over some of the most widely used (and misused) terms in sworn translation.
Certification (certified copy)
Certification is the process by which an authority attests the faithfulness of a photocopy to its original document. It is usually carried out by solicitors or public notaries. Yet, photocopies of UK passports, driving licences, utility bills and bank statements can also be certified by the Post Office.
Legalisation
The term 'legalisation' is often used interchangeably with 'certification', but they are not the same thing. A certified copy means it is true to the original document, while a legalisation confirms the signature on a document is genuine. This is required for a document to be valid abroad; it is also the first step of a Spanish Sworn translation.
The institution dealing with legalisations of documents issued in the UK is the Legalisation Office. The legalisation consists of attaching an Apostille certificate to the original document. Certified copies of certain documents can also be legalised, if certified by a solicitor or public notary as being true copies. Having your documents legalised is quite simple and affordable. Read more about the process and the application form here.
Certified translation
A certified translation carries a statement signed by the translator confirming it is accurate and complete to the best of their knowledge. In the UK, the work of certified translators is not regulated; any translator or translation company can 'certify' a translation. It is, therefore, recommended you use a British translator who is, at least, a member of a professional organisation such as the Chartered Institute of Linguists.
Another type of certified translation is the one certified by a UK solicitor or public notary. Bear in mind that, having an English translation certified by a solicitor or notary only proves that the translator signed such translation in their presence. It does not guarantee the accuracy of the translation. In most cases, the notary public or solicitor will not speak the language the document was translated from.
Some people also refer to sworn translation as 'certified translation'.
Sworn translation
Unlike the UK, other countries such as Spain have an official body regulating the professional practice of sworn translation. A Spanish sworn translator is called a traductor jurado, and can only work if appointed as such by the Spanish Ministry of Foreign Affairs. To be appointed, you need to pass several language and legal translation exams. The translator then receives the official appointment, together with their own sworn translator identification card.
Spanish sworn translations bear an official certification, the translator's signature and their registered stamp. Moreover, a signed and dated copy of the original document is attached to the translation, as per the official requirements.
© ICR-Translations.com. All rights reserved.
DISCLAIMER
This article is for informational purposes only, does not constitute legal advice and should not be relied upon as such. Any reliance you place on such information is strictly at your own risk. Please ensure that any information available through this website meets your requirements. ICR Translations will not be liable for any loss or damage arising from loss of data or profits as a result of, or in connection with, the use of this website.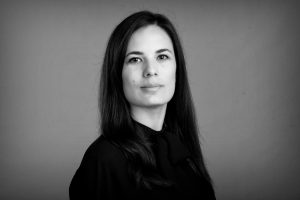 IRENE CORCHADO RESMELLA is a Spanish translator based in Edinburgh. A Chartered Linguist and member of the CIOL, she is also an English-Spanish sworn translator appointed by the Spanish Ministry of Foreign Affairs. Irene specialises in sworn and legal translation (particularly in wills and succession) and is an Affiliate member of STEP. ICR Translations is registered with the Information Commissioner's Office and has professional indemnity insurance.