(Last Updated On: 20th February 2018)
January is a month of planning, be it our personal or professional goals, including CPD and events. If you are looking for translations events in the UK to attend in 2017, I hope this selection of conferences, workshops and one-day courses is helpful.
The 3rd Workshop on Multi-word Units in Machine Translation and Translation Technology (MUMTTT 2017)
© 2010-2017 – ICR-Translations.com. All rights reserved.
Do you know other interesting events for translators in the UK?

Leave a comment below and I will add it to the list.
Sign up to our newsletter and never miss a blog post!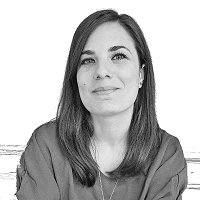 IRENE CORCHADO RESMELLA is a Spanish translator and content writer based in Oxford. A Spanish sworn translator and Chartered Linguist, she specialises in Legal, Marketing and Travel translation. Irene combines her linguistic skills with her knowledge of content marketing and a creative mind to help you get the right message across to your Spanish clients.
Blogger at Piggy Traveller and The Curiolancer.