Spanish marketing translation
Marketing is a demanding and challenging field of specialisation. You need a trustworthy linguistic partner with more than just an excellent command of the working languages. You need a professional with superb writing skills, a sound knowledge of how digital marketing works, cultural awareness and tons of creativity.
It takes a lot of time and effort to work on a brand's identity or create a marketing campaign, yet only a few seconds to ruin a company's reputation after a blunder goes viral. Think of laughable mistranslations, factual errors that make your audience cringe, or using an image with negative connotations. Think of a company that, despite planning to go global all along, never involved cultural and linguistic consultants when coming up with their brand name, only to discover later that it means something different, ridiculous or even dirty in the language of a country they want to target.
Do not risk your client's reputation by assigning your Spanish content projects to unexperienced, cheap or careless providers. Instead, choose a professional who puts as much care in their work as you do.
Why you should choose ICR Translations
Experience
I have been working as a freelancer since 2010 and have 3 years of in-house experience in Content Marketing for a travel company, where I also received SEO and PPC training.
Honesty
● I only accept projects within my fields of specialisation and level of expertise.
● I do not subcontract work to another translator. When you hire my services, you can rest assured it will be me working on your project.
Confidentiality
● ICR Translations is registered with the Information Commissioner's Office.
● I will never share information with third parties without your prior consent (read my Privacy Policy).
Commitment to self-development
I am a strong advocate of lifelong learning, constantly engaged in CPD activities.
● BA+MA in Translation and Interpreting (specialising in Legal-Commercial translation)
● EN<>ES Sworn Translator-Interpreter, appointed by the Spanish Ministry of Foreign Affairs
● Diploma in Subediting and Design
● Certificate in Website Translation
● Certificate in Business Storytelling
● Course: Content, Advertising and Social IMC
● Affiliate Marketing Masterclass
Credentials and memberships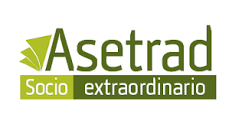 Registered as a sworn translator at the Spanish Consulate in London
Professional indemnity insurance
What clients say about working with ICR Translations
From localising content such as infographics, blog posts and press releases to producing unique and highly engaging travel articles and optimising web copy for SEO purposes, all her work has been of the highest standard and delivered ahead of deadlines. If you are looking for someone to help with Spanish content, I highly recommend Irene.
After working with Irene in-house for 3 years, she naturally became my go-to person for Spanish translation and content writing projects. I have been collaborating with her on a regular basis for over 4 years now, and I can say she is very reliable and meticulous. She combines excellent linguistic and writing skills with a sound knowledge of content marketing, which makes her a well-rounded professional.
Contact me today to see how I can help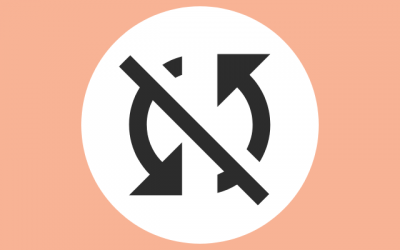 In a recent article where I explored five challenges of English-Spanish legal translation I spoke of the lack of conceptual equivalence as the main reason why legal translation is such a difficult job. Today, I'd like to illustrate non-equivalence with eight Spanish...