This may sound familiar
1. Your company plans to add new properties, products or services to the website and you know that, for customer facing content, automatic translation will not cut it.
2. Your external contributors are experienced travellers and bloggers, but their writing skills are not up to standard.
3. A poor translation or piece of content produced by someone inexperienced or careless ruined your campaign or negatively affected your company's reputation.
The truth is
In the travel industry inspiration is key. Your content needs to resonate with your audience, make them dream about places and want to pack their bags. It also needs to be useful, informative, well-researched and well-written.
No matter how much passion you have for travelling, without strong writing skills, that passion will not translate into a quality text. Likewise, content writers who barely travel will often resort to fluff to compensate their lack of knowledge about the topic.
Discerning readers know when you are waffling, and frequent travellers can easily spot factual mistakes that will make you lose credibility as a company of travel experts. In a sea of quick and sloppy articles, be the one to stand out with quality content.
Avoid risking your reputation by assigning your Spanish content projects to unexperienced, cheap or careless providers. Instead, choose a professional who puts as much care in their work as you do.
ICR Translations can help you with
Translation
Legal and internal documentation, website content, product and service descriptions, articles and blog posts, press releases, content for social media purposes.
Transcreation
Online marketing campaigns, slogans and taglines, product names and descriptions, brochures and leaflets, presentations.
Content Writing
Website copy, blog posts, emails and newsletters, marketing campaigns, texts for PPC ads.
Proofreading in Spanish
Correction of any spelling, grammar and punctuation mistakes in your texts.
Consultancy
Useful advice and suggestions for the launch of your client's website, product or campaign in Spanish to avoid any pitfalls, mistakes and linguistic and cultural faux pas.
Why you should choose ICR Translations
A strong background in languages and translation, and years of experience in travel content marketing make me an ideal partner for your Spanish translation and content writing projects.
I am a serial expat who has lived in Estonia, Russia, Ireland, Latvia and the UK, and a frequent traveller with a soft spot for Russia.
Blogging is not only part of my job, but one of my favourite activities. I write (in English) about my home region of Extremadura on Piggy Traveller and The Curiolancer is my Spanish-language blog for curious-minded freelancers, migrants and travellers.
Experience
I have been a freelancing since 2010 and have 3 years of in-house experience as a Content Writer and Editor for HostelBookers and Hostelworld, where I also received SEO and PPC training. Regular collaborator with momondo since 2014.
Honesty
● I only accept projects within my fields of specialisation and level of expertise.
● I do not subcontract work to another translator. When you hire my services, you can rest assured it will be me working on your project.
Confidentiality
● ICR Translations is registered with the Information Commissioner's Office.
● I will never share information with third parties without your prior consent (read my Privacy Policy).
Commitment to self-development
I am a strong advocate of lifelong learning, constantly engaged in CPD activities.
● BA+MA in Translation and Interpreting (specialising in Legal-Commercial translation)
● EN<>ES Sworn Translator-Interpreter, appointed by the Spanish Ministry of Foreign Affairs
● Diploma in Subediting and Design
● Certificate in Website Translation
● Certificate in Business Storytelling
● Course: Content, Advertising and Social IMC
Credentials and memberships
● Chartered Linguist (and full member of the Chartered Institute of Linguists)
● Registered as a sworn translator at the Spanish Consulate in London
● Professional indemnity insurance
● Associate member of ASETRAD (Spanish Translators Association)
Examples of travel content writing collaborations:
What clients say about working with ICR Translations
From localising content such as infographics, blog posts and press releases to producing unique and highly engaging travel articles and optimising web copy for SEO purposes, all her work has been of the highest standard and delivered ahead of deadlines. If you are looking for someone to help with Spanish content, I highly recommend Irene.
Filipe Gouveia
Irene translated a series of real estate descriptions from English to Spanish. She is highly professional, meticulous and a pleasure to work with!
Jeff
After working with Irene in-house for 3 years, she naturally became my go-to person for Spanish translation and content writing projects. I have been collaborating with her on a regular basis for over 4 years now, and I can say she is very reliable and meticulous. She combines excellent linguistic and writing skills with a sound knowledge of content marketing, which makes her a well-rounded professional.
Cristina Bragaña
Contact me today to see how I can help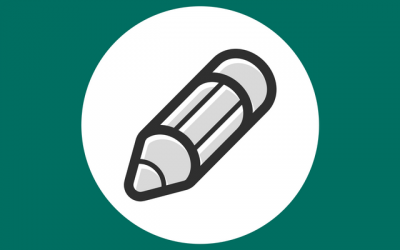 Travel blogging is about providing inspirational, informative, useful and entertaining content. And it's about quality texts, or it should be. However, the blogosphere is full of sloppy articles often produced by content writers under pressure or...
read more