Sworn and legal translation
Legal translation is a complex field of specialisation and projects should not be entrusted to anyone but experienced, knowledgeable and trustworthy professionals.
The Law is such a vast field that a person could not possibly master all areas, let alone all areas in two different legal systems. Nobody is an expert in everything, so beware of overconfident translators who claim they can handle all types of legal documents.
Overpromising and under-delivering are common in the low-end translation market, so resist the temptation to go for the cheapest provider. Instead, choose a professional who puts as much care in their translations as you do in your work.
ICR Translations can help you with
Personal
Electoral registration letters
Certificates of naturalisation
Reference letters
Bank statements
Certificates of residence
Education
University degree certificates
Diplomas
Academic transcripts
Letters of recommendation
CVs
Certificates
Work
DBS certificates
Medical certificates
Work experience letters
P60s
Contracts
Business
Articles of association
Certificates of Incorporation
Terms and Conditions
Statements
Agreements
Report and accounts
Family
Birth certificates
Certificates of no impediment
Marriage certificates
Divorce certificates
Income statements
Succession
Death certificates
Grants of probate and representation
Powers of Attorney
Deeds
Wills and testaments
Why you should choose ICR Translations
Experience
ICR Translations has been undertaking sworn and legal translation projects for Private Client teams, Public Notaries, companies and individuals since 2010.
Honesty
● I only accept projects within my fields of specialisation and level of expertise.
● I do not subcontract work to another translator. When you hire my services, you can rest assured it will be me working on your project.
Specialisation
I specialise in wills and succession through translation experience and qualifications in the two jurisdictions I work with. I hold a CILEx Level 6 Certificate in Law (Law of Wills and Succession) and a Certificate of Specialisation in the Spanish Succession Law.
Confidentiality
● ICR Translations is registered with the Information Commissioner's Office.
● I will never share information with third parties without your prior consent (read my Privacy Policy).
● BA+MA in Translation and Interpreting (specialising in Legal-Commercial translation)
● EN<>ES Sworn Translator-Interpreter, appointed by the Spanish Ministry of Foreign Affairs
● CILEx Level 6 Certificate in Law (Law of Wills and Succession)
● Certificate of Specialisation in the Spanish Succession Law
● ILEC (International Legal English Certificate)
● Certificate in Translation of Contracts (EN>ES)
Credentials and memberships
● Chartered Linguist (and full member of the Chartered Institute of Linguists)
● Registered as a sworn translator at the Spanish Consulate in London
● STEP Affiliate
● Member of the BSLA (British Spanish Law Association)
● Associate member of ASETRAD (Spanish Translators Association)
● Professional indemnity insurance
What clients say about working with ICR Translations
Many thanks to Irene for her courteous and efficient attitude during the initial phone call and for delivering exactly as promised.
Irene is super-professional and efficient. She provided us with useful information on how to get our documents legalised. Excellent translation and service at a very reasonable price. We are so pleased!
I would recommend ICR Translations for her kind assistance, swift service and availability to contact her at any time during the day. It's been a pleasure to be able to work with someone nice that loves her job and does it with passion. The service provided was splendid.
Contact me today to see how I can help
From the Sworn and Legal Translation Corner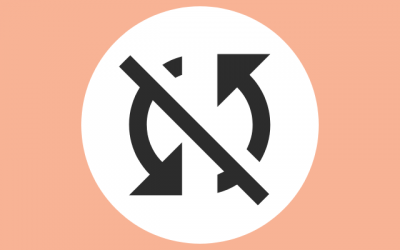 In a recent article where I explored five challenges of English-Spanish legal translation I spoke of the lack of conceptual equivalence as the main reason why legal translation is such a difficult job. Today, I'd like to illustrate non-equivalence with eight Spanish...
read more