(Last Updated On: 31st January 2020)
It is that time of the year again. Time to analyse and compare results, to make changes and to set new goals for the next financial year. Check how things have been at ICR Translations during the 2018-2019 year below.
WORDS TRANSLATED OR WRITTEN
Sworn and Legal

83%

83%

Marketing

5%

5%

Travel

12%

12%
Translation

79%

79%

Content Writing

9%

9%

Proofreading and other services

12%

12%
Russian Language Seminar, by SCRSS
(London, UK)
Webinar: GDPR – How to apply to a small business
Affiliate Marketing Masterclass
Travel Writing Masterclass, by National Geographic Traveller
(London, UK)
Inbound Marketing Certificate, by HubSpot
Webinar: Derecho procesal para traductores e intérpretes, by Educación Digital
Talk: Translating Russian Classics
(Oxford University, UK)
Course: CILEx Level 6 The Law of Wills and Succession
Inbound Certified, by HubSpot
Content Marketing Certified, by HubSpot
Private Client Section: Cross border conference, by The Law Society
(London, UK)
Things that made me happy:
Passing my CILEx exam. Studying for this exam has been the main goal of the year. Obtaining a pass looked unattainable throughout the whole 15-month study period, so I cannot even describe how relieved, happy and (why not say it) proud I am. It was a big source of frustration and stress but also a great learning experience, and it gets me a step closer to specialising in legal subjects.
Increasing the percentage of sworn and legal translation projects. Last year, sworn and legal translations accounted for 45% of my projects but this year, the number went up to 83%. While I do enjoy other types of projects, it is legal texts I prefer and find the most satisfying, despite (and because of) their complexity. Receiving more of what you enjoy the most can only be a good thing. The more challening and satisfying projects you get, the more you practice, and the better translator you become.
Travelling. Apart from several trips to Scotland and spending almost 4 weeks in Extremadura, I enjoyed some time off in Tenerife, Brussels and Ghent, Luxembourg, and Rome.
Things I did well:
Not giving up. The course in the Law of Wills and Succession pushed me to the limits. It was incredibly hard to be positive and keep going after receiving very disappointing feedback to my assignments, and failing the mock exam. I was about to give up a good four or five times but now I am glad I did not.
Using slow periods wisely. At the beginning of this year, I had an unusually long slow period. Despite being a bit worried, I did my best not to go into panic mode (a sign of being a bit more experienced, I guess?) and did productive things instead. I completed several CPD activities, I read several business and entrepreneurship-related books, I did some research and contacted prospective clients, signed up for events, and I dedicated some time to write on my personal blog.
Prioritising. I tend to try and do too many things at a time, only to then feel frustrated about what my mind thinks is underachieving. Studying considerably reduced my availability and forced me to change my priorities. If I had not done that, I would not have passed the exam. Prioritising studying meant I had to drop or cut down on secondary things such as blogging and social media; but it also meant cutting down on important and essential tasks such as looking for new clients. That had an impact on my overall income figure, which was a bit lower than planned but it helped me reach my main goal, so it was worth it. You always need to put things into perspective to avoid being too hard on yourself.
Gaining confidence at networking. I am not too strong at approaching people at events, always worried about coming across as not confident enough, or overconfident, or simply not knowing what to say. Reading about it, being selective with the events I join, and putting some tips into practice is making things better.
Things to improve:
Focusing only on one or two things at a time.
Contacting prospective clients more often.
Joining more client events.
Public speaking and networking skills.
Allocating time for reading in Spanish to keep expanding my vocabulary.
Committing to improving one or more C languages.
© ICR-Translations.com. All rights reserved.
How has the financial year been for you? Share your experience in the comments section below.
If you are curious about my freelancing journey so far, you can read my previous annual reviews.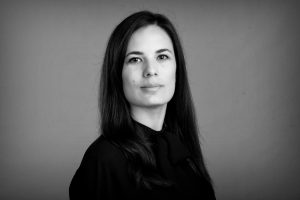 IRENE CORCHADO RESMELLA is a Spanish translator and content writer based in Edinburgh. A Spanish sworn translator and Chartered Linguist, she specialises in Legal, Marketing and Travel translation. Irene combines her linguistic skills with her knowledge of content marketing and a creative mind to help you get the right message across to your Spanish clients.
Blogger at Piggy Traveller and The Curiolancer.