(Last Updated On: 24th November 2021)
During my latest trip back to Spain I caught up with a friend and her partner over a coffee in a nice sunny terrace. The table was full of mugs, dishes, spoons and glasses. There was table service, yet nobody came out to check whether new customers had arrived. After nearly a 20-minute wait, my friend stood up and went inside to ask for somebody to come, clean the table and take our orders.
A young waitress came.
'Sorry. I'm new here.'
As most waiters don't wear tags with their name and role, it's actually a good idea to mention it to clients, so they know they must be just a little extra patient with them.
We told her it's ok, no need to stress. She took our order: two coffees with milk and one cortado.
'Sorry. My colleague is also new, and he made a mistake. The cortado comes in a cup, instead of a glass. Is that ok?'
We told her it's ok, no worries. No big deal. I thought to myself 'but you shouldn't have criticised your colleague, dear.'
We spent a good two hours chatting under the winter sun and kept ordering drinks. And every time the waitress came to the table, she shared more details we didn't need or want. 'This is so stressful. We're only two people here. Two newbies. Oh my god, it's so stressful'.
My friend and I then went inside to pay, because nobody would come out. We were both horrified by the unwanted information we received when queuing to pay.
'I'm so tired. You can't believe how tired I am. We had the Christmas dinner last night and it was four o'clock when I went to bed. Today, I was up at seven. My colleague from the earlier shift set the dishwasher and didn't even empty it! You know what? I'll do the same. I'll leave it full for my colleague to empty it when he arrives.'
I was puzzled and appalled. How on earth did she think her attitude was ok? And how on earth did she think telling us about it was ok?
Once outside, we shared the waitress' latest comments with my friend's partner. He's a foreigner and moved to Spain less than a year ago. 'People seem to like sharing their personal life with you here. It's so weird and unprofessional.'
Then he told me a recent story. A technician went to their place to set up the internet connection, and started sharing details of his relationship.
'My girlfriend has another man, mate. Sex hasn't been the same between us ever since. But you know what? I have another girl, too, and I'll sleep with her tonight. Who cares!'
These stories got me thinking about customer service, being professional and sharing your personal life. My general opinion is, while it's not a bad thing to share details with regular clients, you need to be very careful with what you say. If a regular client asks you how was your weekend, it's ok to briefly tell them you went abroad and had a nice time in Rome. This is a harmless comment that creates a stronger bond with your client. You get a bit closer to them, but not too close.
However, never criticise your job, your boss or your colleagues or share work-related information that may damage your career and your company's image.
Taking the story of the waitress as an example, it was ok for her to tell us she was new, but she should have stopped there instead of keeping sharing information to justify the mess.
By talking a bit too much, here's what she did:
She damaged the coffee shop's image. We found out her boss hired two newbies to work during the busy Christmas period without supervision from a manager or a more senior colleague. Now we have a bad opinion about the employer.
She damaged her future career. I'm a translator but imagine I owned a bar myself. Had she been polite and attentive and kept that information from us, I would probably think of her in the future if I needed temporary waiters for my bar. She now just spoiled any chance of a future job at my company, and I wouldn't refer her to anybody either.
Everyone has been a newcomer at some point in their career, so most people will be understanding and patient with you. Avoid airing your dirty laundry in front of your customers. A customer isn't a friend you can gossip with, but somebody to whom you should always be professional. What this waitress' attitude and words were telling us is that she was indiscreet, a ranter, a bad colleague and, overall, unprofessional.
Here are some things to remember, whether you are an employee or a freelancer when dealing with customers and clients:
They're not your friends, so make sure you communicate in a professional manner.
Never complain about your job situation to them. Bring up any problems you have with your employer.
Never criticise your colleagues' work in front of them.
Don't share information that could be detrimental to you or your company.
Don't share confidential or internal information.
Don't justify a mistake. Apologise, take responsibility and tell the client how you're going to fix it.
© ICR-Translations.com. All rights reserved.
DISCLAIMER
The information included in this article is correct at the time of publication/last update. This article is for informational purposes only, does not constitute legal advice and should not be relied upon as such. Any reliance you place on such information is strictly at your own risk. ICR Translations will not be liable for any loss or damage arising from loss of data or profits as a result of, or in connection with, the use of this website.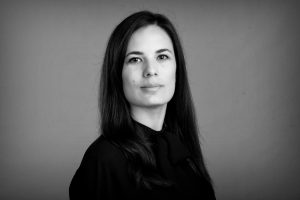 IRENE CORCHADO RESMELLA is a Spanish translator and content writer based in Edinburgh. A Spanish sworn translator and Chartered Linguist, she specialises in Legal, Marketing and Travel translation. Irene combines her linguistic skills with her knowledge of content marketing and a creative mind to help you get the right message across to your Spanish clients.
Blogger at Piggy Traveller and The Curiolancer.