(Last Updated On: 31st January 2020)
Now that the 2017-2018 financial year is over, it is time to look back, analyse results and set my new goals. In this article, I'm sharing some figures, data and thoughts about how things have been for me as a freelancer.
Would you like to have a general overview of ICR Translations' progress? Then read the review I published last year.
WORDS TRANSLATED OR WRITTEN
Sworn and Legal Translation

45%

45%

Marketing and Travel Translation

12%

12%

Creative Translation

10%

10%

Content Writing and other services

16%

16%
Russian Language Seminar, by SCRSS
(London, UK)
Traverse Mingle 2017
(London, UK)
Holding Up the Mirror: UK-Spain cultural relations in the light of Brexit
(London, UK)
World Travel Market
(London, UK)
BLOGGING ACTIVITY
ICR Translations
NEW POSTS PUBLISHED ON ICR TRANSLATIONS BLOGS
BLOGGING ACTIVITY
Piggy Traveller
TOTAL NUMBER OF POSTS PUBLISHED
posts published on the EN site about Extremadura
posts published on the Spanish site (international trips)
LAUNCHED A NEW PERSONAL PROFILE
IreneCorchado.com gathers all different sides of my professional and personal profile within one simple and clean website. It also serves to showcase my latest posts published on my blogs.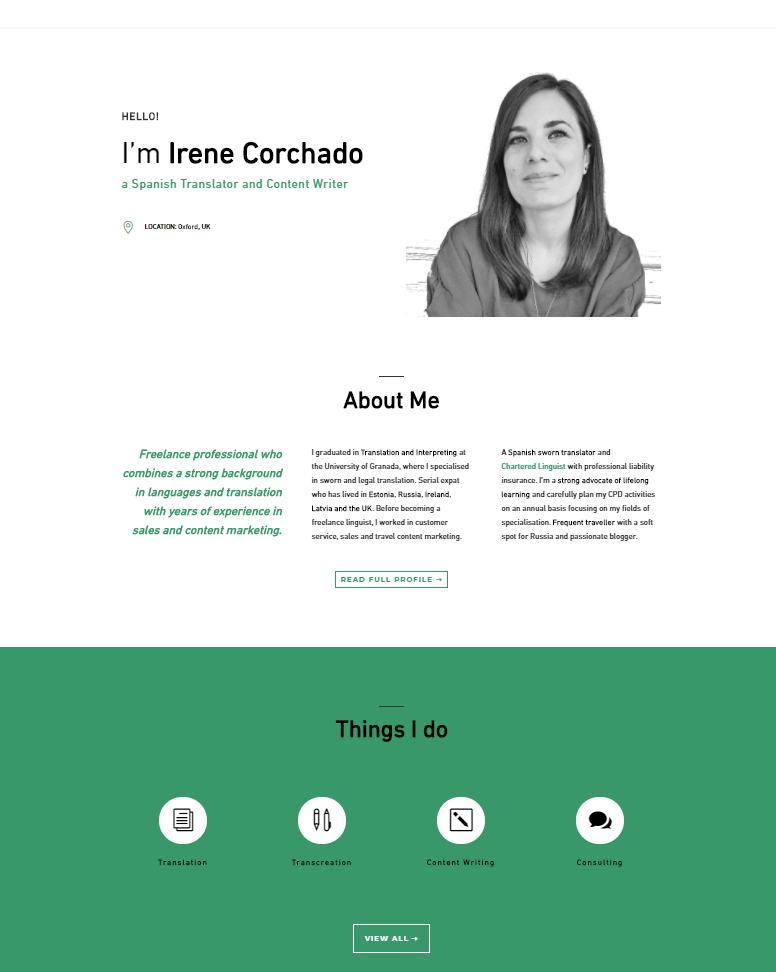 LAUNCHED A NEW PERSONAL BLOG IN SPANISH
The Curiolancer is my little personal corner on the web to share observations and stories with curious-minded freelancers, migrants and travellers. It's an independent blog focused on storytelling and experiences.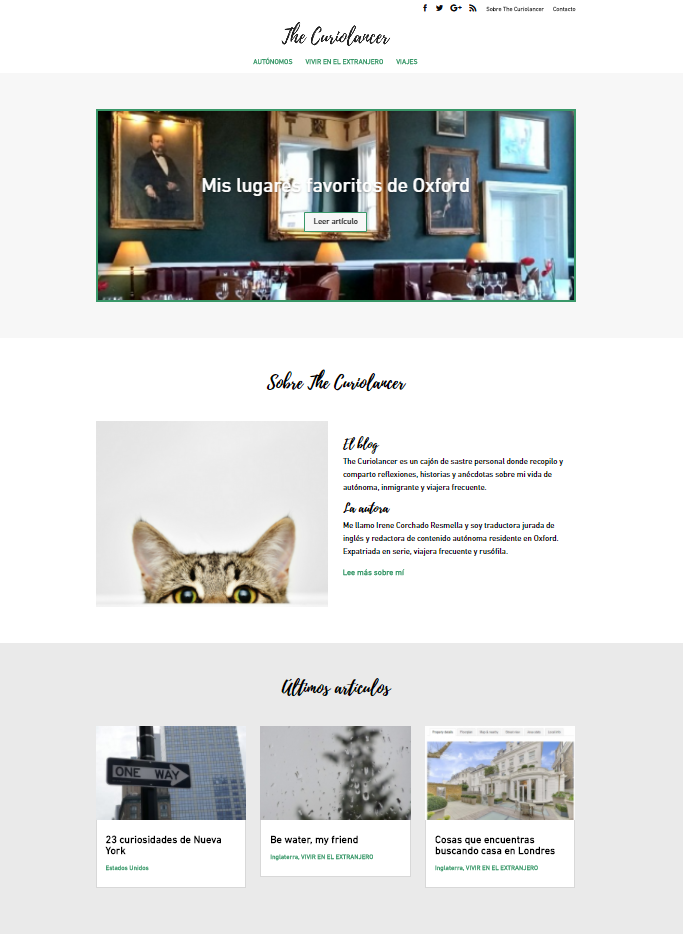 Things that made me happy:
The number of projects increased from 117 to 187!
I did not reach the financial goal I set for the year BUT I got really close to it (a big expense in CPD this year may not have helped round up the final figure).
Work remained stable and I welcomed several new regular direct clients.
I started learning how and when to say 'no'. I waved goodbye to some low value clients and focused on the positive and new.
Being able to afford making some good investments, such as acquiring a memoQ licence, OCR software and professional liability insurance.
Becoming a Chartered Linguist.
Travelling. I fitted in a decent amount of travelling. Apart from regular short trips to Scotland and my usual 2-3 weeks in Extremadura, I visited Barcelona, Bucharest, Prague and New York. However, the big highlight was, without a doubt, my dream and long-awaited 17-day Russian backpacking adventure around Yakutia, the Far-East, eastern Siberia and Moscow.
Things I did well:
Delivering. My clients seem very happy with my work and continue to leave some good reviews.




Switching off during my holidays.
Blogging regularly: I published 50 posts in total (over 4 blogs).
Looking for new clients on a more regular basis.
Things to improve:
Spending less time on social media (already working on it).
Exercising more regularly. A classic.
Joining more networking events.
Dedicating time to keep improving my C languages.
© ICR-Translations.com. All rights reserved.
How has the financial year been for you? Share your experience in the comments section below.
Don't forget to sign up to the newsletter to receive monthly updates with the latest articles by email.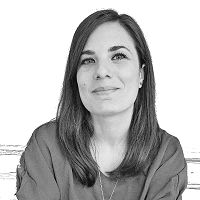 IRENE CORCHADO RESMELLA is a Spanish translator and content writer based in Oxford. A Spanish sworn translator and Chartered Linguist, she specialises in Legal, Marketing and Travel translation. Irene combines her linguistic skills with her knowledge of content marketing and a creative mind to help you get the right message across to your Spanish clients.
Blogger at Piggy Traveller and The Curiolancer.