(Last Updated On: 13th November 2019)
Have you planned any summer holidays this year, fellow freelancer? I still have to wait a bit to enjoy a nice break in the sun. Sigh.
Whether you're heading off soon or you're staying at home, check out these articles for freelancers I found recently. Read them on your tablet lying on the beach mojito in hand, or during your lunch break in the garden.
Happy reading!
Freelancing
They say when you relax and switch off from work is when you get the best ideas. Reading also helps, so have a look at the articles below and get some ideas you can apply to your business when you go back to the office.
Tools and productivity
I don't know about you, but on sunny days I struggle to be as focused and productive as when it's rainy and cloudy. Note down these useful tools, apps and tips to help you with productivity.
Motivation
Even the most motivated freelancers have bad days and feel down sometimes. We all need a pat on the back every now and then, get over our fears and just keep going. Here's a good dose of motivation for you.
Staying healthy
Not exercising enough and over-snacking are way too common in many freelancers' lives. A bit late to get your beach body ready, but useful anyway!
Blogging and writing
Did you run out of blog post ideas? Can't you find the time for writing? Not sure how to improve your writing style? Have a read at the articles below and save some time during your break for brainstorming and practising.
© ICR-Translations.com. All rights reserved.
Did you like the article?

Leave a comment below and let me know what you think. 
Remember to sign up to the monthly newsletter, so you never miss a post!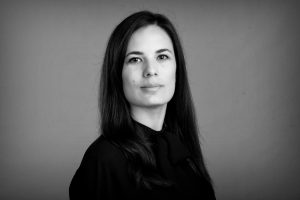 IRENE CORCHADO RESMELLA is a Spanish translator and content writer based in Edinburgh. A Spanish sworn translator and Chartered Linguist, she specialises in Legal, Marketing and Travel translation. Irene combines her linguistic skills with her knowledge of content marketing and a creative mind to help you get the right message across to your Spanish clients.
Blogger at Piggy Traveller and The Curiolancer.