(Last Updated On: 13th November 2019)
One of the most difficult things for small and medium businesses to accept is the fact that outsourcing will help you grow. Delegating important tasks to others can be quite scary, but once you've taken the decision you won't look back.
Once you have a team of freelancers, don't start shooting projects out straight away. Before you assign any projects, it's vital to take some time-consuming, but life-saving steps to make sure everything runs as smoothly as possible. Otherwise, things will likely to get messy pretty soon. Issues are inevitable, but it's better to set up a clear process at the start than to patch up as you go, don't you think?
(If you don't have a team of freelancers in place yet, read the previous article on how to set up your team)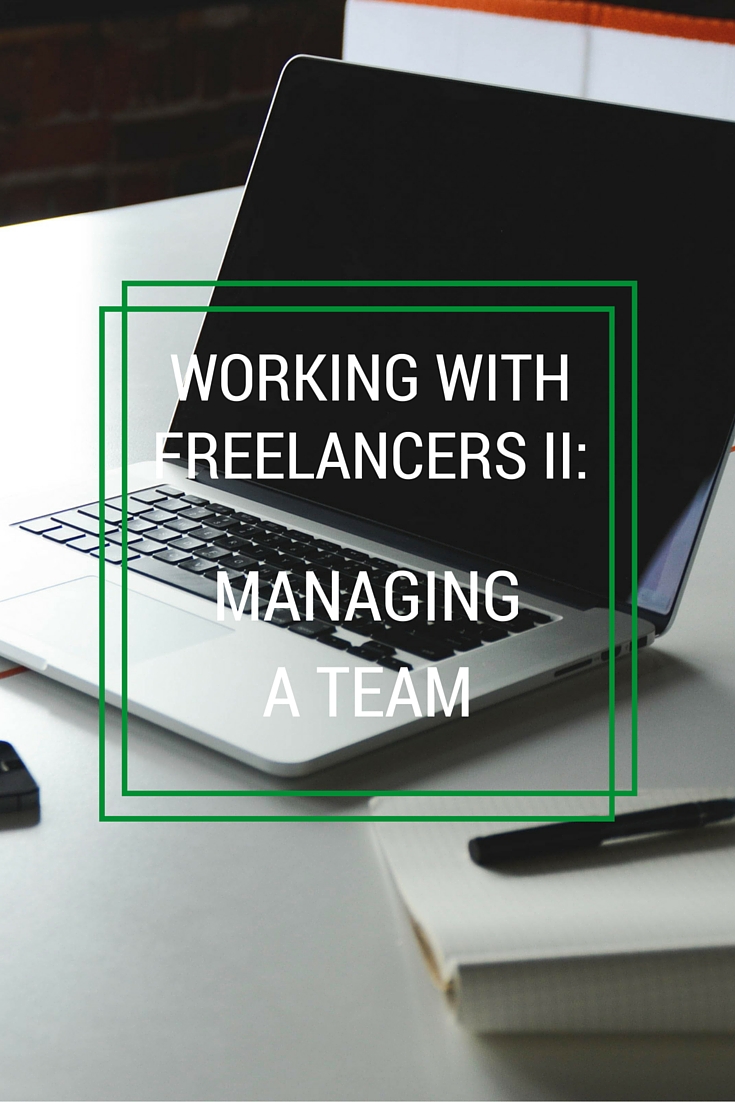 1. Have a dedicated project manager
As obvious as this may appear, many businesses don't have a dedicated project manager. They put whoever they think isn't too busy that week in charge of outsourcing. Managing a team is much more than emailing some people with a request, forget about it and then collect the results. The project manager is the main point of contact between freelancers and your company and needs to be available throughout the process to answer questions, escalate issues, provide feedback and solve any problems.
Putting someone different in charge of outsourcing every time a new project comes up is extremely counterproductive. Why are eeny, meeny, miny, moe-chosen project managers not a good idea? Here's a good example to illustrate it:
You have an issue with your mobile phone contract and call the phone company's customer service department. Someone picks up and asks your name, your details and what the problem is. While explaining the issue, you run out of credit. You call again later and someone else picks up, so you have to go through the same process all over again. They aren't able to solve the issue (this is the first time they've heard about such an issue or they are not experienced in dealing with it), so they put you through to someone from a different department. And the story repeats itself again.
I'm sure you've been there and the idea of calling a customer service department gives you the chills. It's a time-consuming, long and frustrating process for customers.
You don't want to work with a team of frustrated freelancers, do you?
Use one (or more, if your team is big) project manager and a back-up person to take over when your main PM is away. This guarantees freelancers always know who to contact. It also gives freelancers a sense of trust and helps to build a long-lasting relationship with them. If they need to deal with a different person every week, the message you're sending is that your company is unprofessional and disorganised.
2. Gather information from your freelancers
To avoid any future issues, make sure you have all the details and information from your freelance team before starting any project. It would be a good idea to create a spreadsheet with the details of every member of your freelance team. Include all the personal details, rates, availability, rates, terms, and any other important information you're going to need. Then make it available to your project manager, your back-up project manager and other people that may be involved in outsourcing.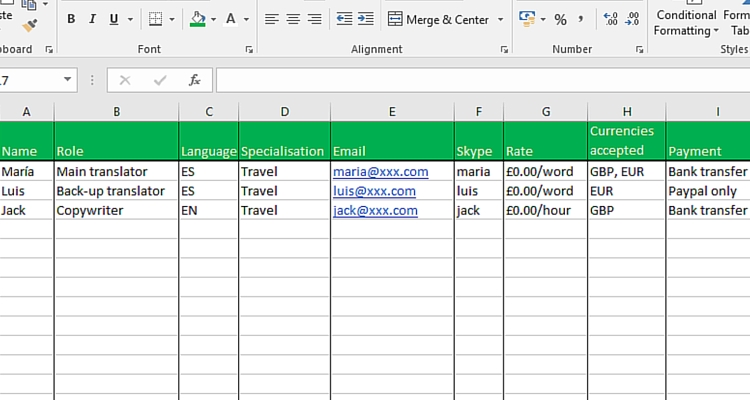 3. Set up a process. And stick to it.
This is something that many businesses fail at and is key to the success of your projects. If the process isn't clear to follow, your project is bound to fail. As simple as that. You need to know exactly who is currently in charge of what, when is X being delivered, who is available if X cannot deliver, who to contact to solve a freelancer's question you can't help with, etc.
For regular projects, it's a good idea to create a visual timeline or calendar and send it to your team of freelancers.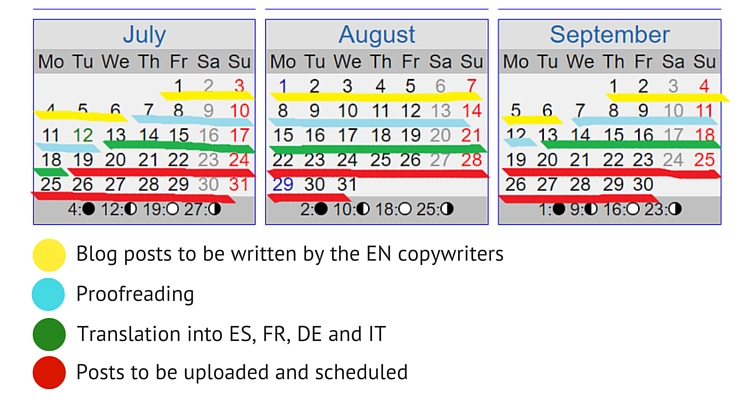 Another thing you can do is to create a document reply all the questions you expect to receive from freelancers in terms of processes.
4. Create rules
When hiring a team of freelancers to work with you on a regular basis it's important to create rules, especially if you have a big team. This will avoid any misunderstandings and communication problems.
Not everyone in your team will receive the same amount of work and be paid by the same method, for example. As sole traders, freelancers have their own terms of service, which may not be entirely the same as yours. Make sure you negotiate and agree on the working conditions with every member of the team and write down any comments you have in the spreadsheet you created to gather information from the freelancers.
After that, create set rules everyone should abide by, to make things efficient and straightforward for everyone.
Some examples below:
Invoices should be sent the last working day of the month
Invoices will be paid within 30 working days
Payments will only be made in GBP, EUR, and USD
The company and the freelancers will share any bank transfer or Paypal commissions
Translations should be uploaded to our GoogleDrive every Friday
Freelancers should notify the PM by email when the task is completed
5. Create brief templates
The brief is the bible for any creative freelancer, be it graphic designers, copywriters, translators or bloggers.
Sometimes freelancers have their own brief templates to send out to customers but, if it's not the case, make sure you have one. Ideally, you'd want to create as many brief templates as services you outsource.
What should you include in the brief? Let's start with the obvious one: name of the assignee, title, and description of the project and date of delivery. Other key elements to include are the brand message and the goal you want to achieve with the project. There are many other elements that depend on the service you are outsourcing. For example, content writers and translators need to know your preferred writing style and tone of voice and any other linguistic requirements (specific terminology to use or to avoid, glossaries available, etc.) your company may have. I will go into detail about how to create briefs on the next post, so keep an eye on the blog!
Best practices when managing a team of freelancers
Sign a contract. It's the best thing to avoid any issues in the future and provides peace of mind for both parties.

Share the project with everyone in the team.

If you are dealing with content writers and translators, for example, why don't you create a folder structure in GoogleDrive everyone can access?

Provide a channel for communication.

It's a good idea to have a place where everyone involved in a project can share their impressions and raise any questions. Why don't you set up a group conversation on Skype for the duration of the project?

Ask for feedback.

You may already have a clear process to follow, but there's always room for improvement. Ask your freelancers if there is anything process-related they are not happy with.
Bonus: free Project Management Excel templates you can download
To help you keep your outsourcing activity on track I have selected some Excel templates you can download for free by simply clicking on the links below:
Gantt chart excel template Excel 07-13
Project-budget-excel-template_2
Project-management-dashboard-excel
©  ICR-Translations.com. All rights reserved.
Did you like the article about managing a team of freelancers?

Sign up to the monthly newsletter and never miss a post!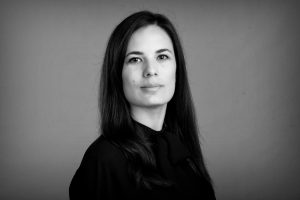 IRENE CORCHADO RESMELLA is a Spanish translator and content writer based in Edinburgh. A Spanish sworn translator and Chartered Linguist, she specialises in Legal, Marketing and Travel translation. Irene combines her linguistic skills with her knowledge of content marketing and a creative mind to help you get the right message across to your Spanish clients.
Blogger at Piggy Traveller and The Curiolancer.