(Last Updated On: 13th November 2019)
With the current digitalisation of the labour market, outsourcing has become an inherent part of many UK businesses.
The advantages are many.
Letting someone else deal with administration and data entry, for example, allows you to concentrate on what really matters. Outsourcing specialised tasks such as legal or marketing translation, PR writing or blogging is also a good idea. By doing so you can make sure you have access to the right set of skills and avoid spending time and resources in training.
Moreover, working with freelancers helps you save on salaries, benefits, and taxes.
What's not to like?
According to data released by the Office for National Statistics in April 2016, there are currently 4.64 million self-employed people in the UK. With so many freelance professionals out there to help you out, it would be a pity to miss this opportunity to grow your business with external help, especially if you are an SME with limited resources in-house.
If you're looking into outsourcing, then this 'Working with freelancers' blog series will be very helpful. If you're still unsure about whether or not to outsource, you may want to read my article on why to hire freelancers (it focuses on content writing, although the advantages mentioned apply to any service).
Let's get started!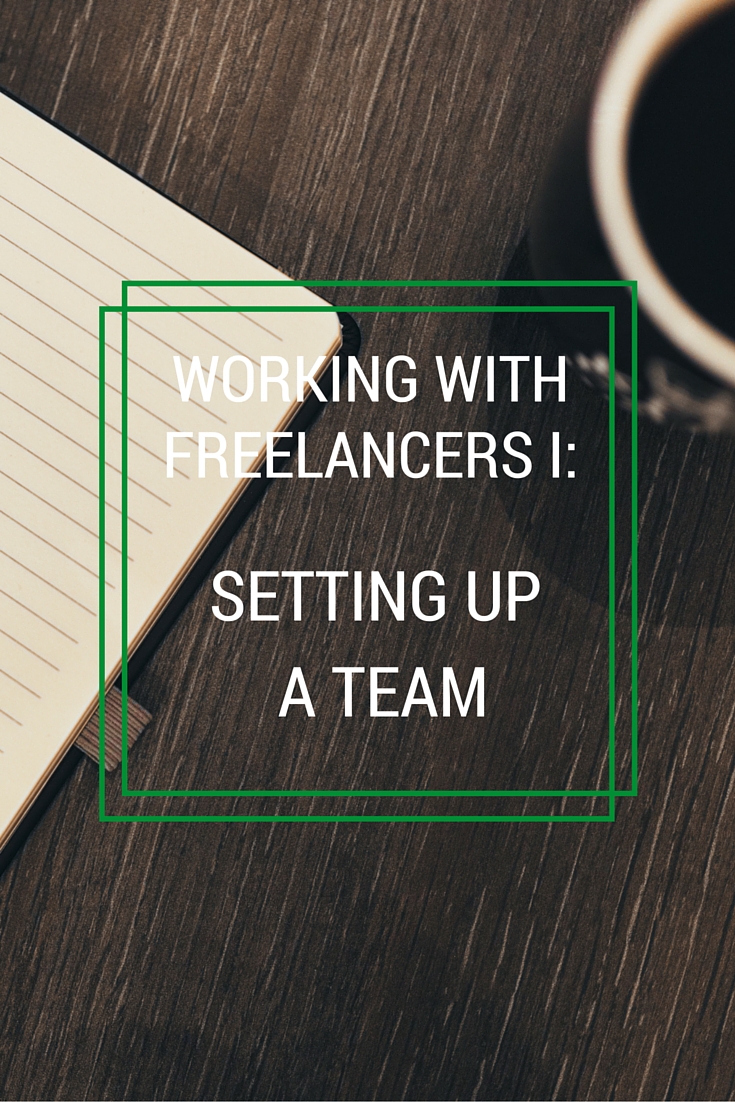 How to set up a team of freelancers
Before you start looking for candidates to join your team of freelancers, make sure you know exactly what you need. A good starting point would be to make a list of the services you've decided to outsource and the skills needed.
Then set up a maximum budget your business can allocate to outsourcing without compromising the core strategy and projects. It's essential to have a figure as a reference. You need to compare what you can afford (or are willing to pay) with the real cost of your dream team and take decisions accordingly.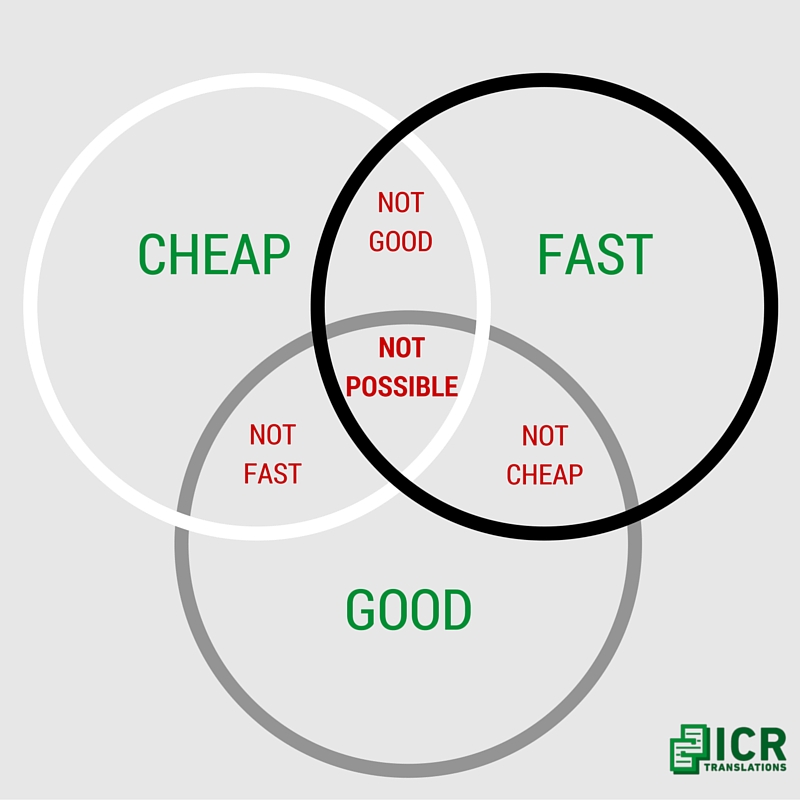 Best practices for setting up a team of freelancers:
1. Value personal recommendations over marketplaces
Nowadays the easiest way to find freelancers is to use marketplaces. If you use them, you need to be picky with the people you choose to work with.
For freelancers, marketplaces can be a good place to find work when you start out, but bidding-like systems and commissions put many professionals off using these services. Successful freelancers have their own website, online portfolio and marketing strategy and don't need to resort to marketplaces. Make sure you also look elsewhere to find the most suitable professional for your business.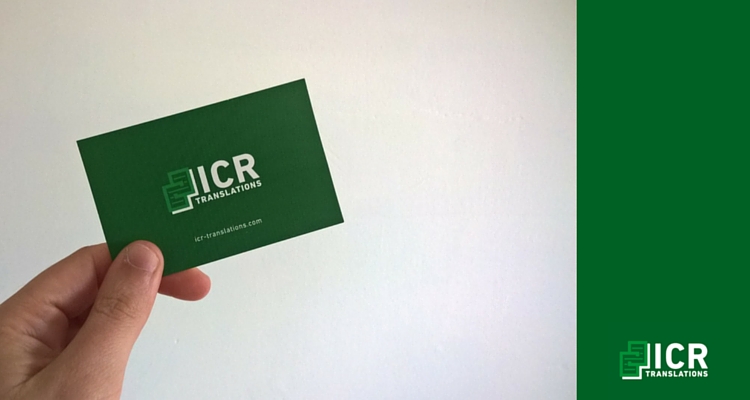 Looking for freelancers on Google seems like a tedious job, but sometimes it's worth it. For example, if you're looking for 6 freelance translators, make sure you find at least one through a search engine. Freelance communities are close, and an ES translator may recommend other colleagues working with different specializations and language pairs. Their reputation is at stake, so they wouldn't recommend someone they don't feel would do as good a job as they do.
Nothing beats a personal recommendation, though. Let your contacts know you are looking for freelancers. More often than not, someone will have used freelance services before, or they know of someone else who told them X did a good job.
2. Don't save money on important matters
Never go for the cheapest professional if you are looking for a quality service that will help your business meet its goals. Quality doesn't come cheap and you get what you pay for.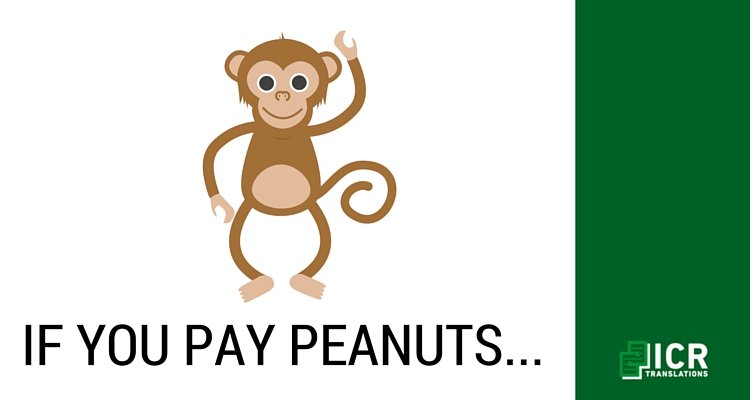 However, don't go over your budget either. Set up a maximum budget you are able to spend and try to maximise it by hiring the best possible freelancer you can afford. Hire a reputable professional you can trust.
3. Always have a main and a back-up freelancer
Contrary to what many companies think, a freelancer doesn't work around the clock or for one single client. That means you should always hire a main and a back-up freelancer for each single task you outsource. If the main freelancer isn't able to deliver on time, falls sick or something unexpected happens, your project won't get compromised if you have a back-up plan.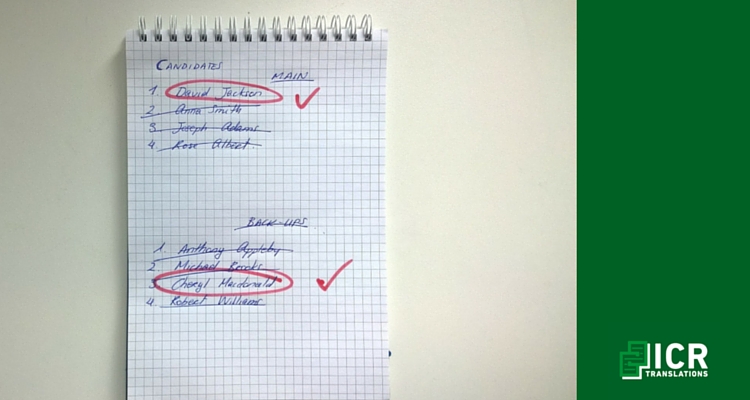 How to look for the right freelancers:
Set up goals
What do you want to achieve? How many people do you need to meet your goals? Is it a one-off or a long-term project?
Match skills to project needs
Now that you know what your goals are, list the specific skills you are looking for each role. Be as specific and realistic as you can. If you need a Spanish Content Writer, a Graphic Designer, and a Social Media Manager, that's exactly what you need. Don't try to find one single person with 100 skills you can use for any given task.
Use LinkedIn
The most reliable way to find trusted freelancers is through personal recommendations. Check if any of your LinkedIn contacts can introduce you to a potential candidate and ask for an introduction.
Research your candidates thoroughly
Read their LinkedIn profile and check their professional website to have a good idea about their experience. Look for referrals and specific work experience dealing with similar projects. Don't forget to always ask for a portfolio.
Look for subject experts
For example, if you need writers for a specific topic, don't just look for a general writer. Look for someone with previous experience writing about that specific topic and who can prove a good subject knowledge. If your company wants to start exporting to Spain, for instance, you would want to hire native professionals with a sound knowledge not only of the Spanish language but of the Spanish culture and market as well.
Look for a good fit
When assessing different freelance candidates consider setting up a Skype chat for a short interview. It's important for you to feel you are hiring someone, not only with the right skills but also with the right attitude and personality. When speaking to candidates ask yourself: do they share your company's values? Are they good communicators? Do they seem easy-going, patient, understanding, experienced? Do you get a good or a bad feeling when talking to them?
Check their availability
Bear in mind freelancers never work full-time for one single client. Their working calendar looks quite similar to a colourful puzzle made of the different projects they juggle. If you've found the perfect candidates, ask for their current availability to make sure they can take on your project. For long-term projects, agree with your freelancers the number of hours per week/month you hire them for.
Read the next article:  Working with freelancers: managing a team
© ICR-Translations.com. All rights reserved.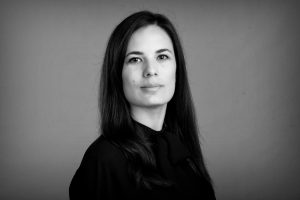 IRENE CORCHADO RESMELLA is a Spanish translator and content writer based in Edinburgh. A Spanish sworn translator and Chartered Linguist, she specialises in Legal, Marketing and Travel translation. Irene combines her linguistic skills with her knowledge of content marketing and a creative mind to help you get the right message across to your Spanish clients.
Blogger at Piggy Traveller and The Curiolancer.