(Last Updated On: 24th July 2020)
Buying a property is as exciting as it is complex and stressful, even more so when you're considering moving or buying a second home abroad. Despite the crisis and Brexit fears, Spain remains a popular destination for foreign buyers.
Are you thinking about buying a house in Spain but don't know where to start looking for information? Have a look at the list below, where I've compiled 20 useful resources, from guides to articles, to property-related news. This will give you a good general overview of the property market and the buying process and difficulties before you move on to the next stages – getting professional advice and looking for properties.
USEFUL INFORMATION AND ADVICE
PROFESSIONAL SERVICES
9. List of Spain-based English-speaking lawyers
10. European Notaries Directory
Use the search box to look for English-speaking notaries based in Spain. Spanish notaries public prepare the contract of sale and issue the public deeds.
11. Sworn Translation
They help you with the translation of any legal documentation you need to submit during the buying process. Spanish sworn translators are appointed by the Spanish Ministry of Foreign Affairs, and the full list of translators is available on their website.
Note that, as a Spanish sworn translator and Chartered Linguist myself, I can help you with your sworn translation needs. Get in contact to receive advice and a quote.
© ICR-Translations.com. All rights reserved.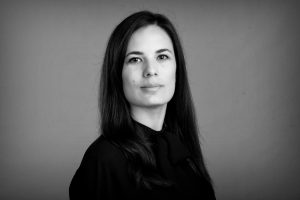 IRENE CORCHADO RESMELLA is a Spanish translator based in Edinburgh. A Chartered Linguist and member of the CIOL, she is also an English-Spanish sworn translator appointed by the Spanish Ministry of Foreign Affairs. Irene specialises in sworn and legal translation (particularly in wills and succession) and is an Affiliate member of STEP. ICR Translations is registered with the Information Commissioner's Office and has professional indemnity insurance.