Spanish legal translation
Legal translation is a complex field of specialisation. The law is such a vast field that a person cannot possibly master all areas, let alone all areas in two or more legal systems.
Overpromising and under-delivering is not unheard of in the low-end translation market. Beware of overconfident translators who claim to be able to handle any legal document, and resist the temptation to go for the cheapest provider. Instead, choose an experienced and trustworthy specialist who puts as much care in their translations as you do in your work.
ICR Translations focuses on Private Client law (England & Wales, and Scotland)
and can help you with
WILLS AND SUCCESSION
Wills
Grants of Probate (E&W)
Certificates of Confirmation (SCO)
Deeds of variation
Codicils
PoAs AND INCAPACITY
LPAs (E&W)
Continuing and Welfare PoAs (SCO)
Deputyship orders (E&W)
Guardianship orders (SCO)
Forms, reports and statements
IMMIGRATION
Certificates of naturalisation
Certificates of residence
Police certificates
Bank statements
Medical letters
FAMILY
Marriage certificates
Decrees absolute (E&W)
Extract Decrees of Divorce (SCO)
Separation and cohabitation agreements
Consent orders
Within Private Client law, wills and succession is my field of specialisation.
The list above is non-exclusive, so get in touch by email, even if your document is not included in the examples. I will carefully assess your document to confirm whether it is something I can take on myself. If not, I may be able to recommend a trusted colleague.
Translations to suit your needs
Sworn
Request this service, if you need official translations ready to send to the Spanish authorities.
As a sworn translator appointed as such by the Spanish Ministry of Foreign Affairs (licence no. 8194), I am qualified and authorised to offer English<>Spanish sworn translation services.
Sworn translation is not something exclusively for legal texts. It can be performed on any type of document as part of an official proceeding. Examples of sworn translations of non-legal documents include work reference letters, medical certificates and academic transcripts.
For a sworn translation quotation, send scanned copies of your documents by email, once duly legalised or Apostilled, as appliccable.
The Spanish sworn translation page offers more detailed information about this service. And in the Q&A section of the blog I provide clear answers to frequent questions I get about sworn translation.
Not sworn
This service will suit in two cases:
(1) When the translation does not need to be certified.
Request this service if you need a Spanish translation for internal, information only or other non-official purposes.
Some examples:
Your Spanish client has limited command of the English language and needs to understand what the English document they are about to sign says.
An article on a legal topic for your legal firm's blog or for publication.
A presentation on a given legal topic for a seminar or conference, a services guide or brochure for your clients, or teaching material for a legal training course.
(2) When the proofreading and certification is done or arranged by the client.
Instead of requesting sworn translations, some legal firms prefer to get translations reviewed internally by one of their solicitors and then arrange the certification with their trusted local Public Notary.
Why to choose ICR Translations
Experience
ICR Translations has been undertaking sworn and legal translation projects for Private Client teams, Public Notaries, companies and individuals since 2010.
Specialisation
I specialise in wills and succession through translation experience and qualifications in the three main jurisdictions I work with (England and Wales, Spain, and Scotland). I hold a CILEX Level 6 Certificate in Law (Law of Wills and Succession) a Certificate of Specialisation in the Spanish Succession Law, and a STEP Advanced Certificate in Wills and Executries: Law and Practice (Scotland).
Honesty
I work as a sole trader, and when you hire my services, you can rest assured it will be me working on your legal translation projects.
For projects requiring specialist knowledge in several fields, I can work in collaboration with a trusted colleague specialising in the corresponding field, subject to obtaining prior written permission from my client.
When the project simply falls out of my working fields, I always do my best to put clients in contact with a more suitable translator.
In any case, my general and any project-specific terms of business will be fully disclosed at the beginning of our collaboration.
Confidentiality
ICR Translations is registered with the Information Commissioner's Office, and complies with GDPR (read my Privacy Policy).
Insurance
ICR Translations has professional indemnity insurance.
Profile
Originally from the Spanish region of Extremadura, I have been a UK resident since 2011, and a freelance translator since 2010.
While I have translated the most varied types of texts during my studies and professional career, I strongly focus on what I enjoy the most – legal texts. At university, and without having been exposed to the law much back then, I grew to like legal translation. I particularly enjoyed translating powers of attorney and an Irish employment contract of my own.
Within legal translation, I now specialise in wills and succession. I hold subject-specific qualifications in the three main jurisdictions I work with (England and Wales, Spain, and Scotland). I have been the go-to translator of wills and other documents for a number of legal firms since 2014.
Aware of the importance of continuous professional development for legal translators, I am regularly engaged in courses, seminars and other CPD activities. Just in 2019, for example, I completed CPD on Inheritance Tax, Family Law tips, Mental Capacity legislation, Spanish Civil and Criminal Procedural Law terminology and the Scottish courts system.
Qualifications and relevant CPD
BA+MA in Translation and Interpreting (focus on Legal-Commercial Translation)
EN<>ES Sworn Translator-Interpreter, appointed by the Spanish Ministry of Foreign Affairs
CILEX Level 6 Certificate in Law (Law of Wills and Succession)
Certificate of Specialisation in the Spanish Succession Law
STEP Advanced Certificate in Wills and Executries: Law and Practice (Scotland)
Course: Specialisation in Spanish Law for Legal Translation
ILEC (International Legal English Certificate)
Certificate in Translation of Contracts (EN>ES)
Credentials and memberships
Sworn translator (licence no. 8194)
Chartered Linguist (CL) and full member of the Chartered Institute of Linguists (MCIL)
Affiliate member of STEP (Society of Trust and Estate Practitioners)
Member of BSLA (British Spanish Law Association)
Whether you have a legal translation request, or are looking for a long-term Spanish translation service provider, I can help. 
From the Sworn and Legal Translation Corner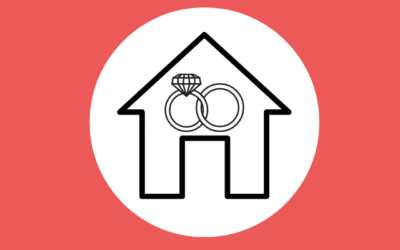 Generally speaking, matrimonial property, also known as 'marital property ', is all property acquired by the parties to a marriage during their marriage. There are exceptions - property acquired before marriage or received by a party as a gift or inheritance is...
read more
What clients say about ICR Translations