(Last Updated On: 25th April 2023)
After giving an overview of the Scottish civil court judges in my previous article, today I continue my Scots law terminology blog series with a new list of legal terms. Learn the meaning of ten Scots civil litigation terms, English equivalents to some of them and a jurisdiction comparison fun fact.
Sheriff court
Sheriff courts deal with most criminal and civil cases in Scotland at first instance. Individual sheriff courts make up a total of six court areas called 'sheriffdoms', each sheriffdom being presided by a sheriff principal.
The types of action available in sheriff courts include ordinary actions (see below), most family actions, certain commercial actions, personal injury actions over £5,000 value, simple procedure actions for claims up to £5,000 value and summary applications.
Messenger-at-arms
Messengers-at-arms are officers of the Court of Session, the supreme civil court in Scotland. They perform due diligence functions including serving documents and enforcing orders of the court throughout Scotland.
Party litigant
In a court action, a party litigant is someone who does not have legal representation and chooses to represent themselves.
The England and Wales equivalent of a party litigant would be 'litigant in person'.
Lay supporter
A lay supporter (also called 'courtroom supporter') is a non-solicitor individual who assists a party litigant at a hearing. Lay supporters can provide moral support and advice, but cannot (unlike lay representatives) speak on the party litigant's behalf.
The functional equivalent of a lay supporter in England and Wales is 'McKenzie friend'.
Judicial expenses
In Scotland, the legal costs of litigation are called 'expenses'. The term 'judicial expenses' refers specifically to the portion of expenses which a successful party in litigation can recover from the unsuccessful party; it does not necessarily include all of the successful party's legal fees.
The functional equivalent in England and Wales would be 'litigation costs' or 'adverse costs'.
Did you know? The total amount of expenses in a Scottish procedure is usually not known until litigation concludes. The successful party submits a detailed account of the expenses incurred and the final amount payable is established in a process called 'taxation' carried out by an officer of the court. By contrast, in England and Wales, the judge must approve the costs estimated by the parties at the outset in order for those costs to be recoverable.
Ordinary action
An ordinary action is a type of civil action at first instance for cases dealing with all types of subject matter. Depending on the monetary value, the action will be raised either in a sheriff court (if the value exceeds £5,000) or in the Court of Session (if the value exceeds £100,000).
Initial writ
An initial writ is the document prepared by a pursuer's solicitor when raising an ordinary civil action in a sheriff court. The writ must be lodged with the sheriff clerk together with the corresponding fee to authorise serving a copy of the writ to the defender. The corresponding document for raising an ordinary civil action in the Court of Session is called 'summons'.
The functional equivalent of an initial writ in England and Wales would be a petition (or an application for a matrimonial order).
Options hearing
In an ordinary action raised in a sheriff court, an options hearing is fixed for some three months after the action is served. The parties should, by then, have lodged their pleadings for the sheriff to ascertain the matters in dispute and then decide what the next stage will be – a proof (hearing of evidence to establish facts), a proof before answer (evidence on facts is heard before questions of law are determined), a legal debate (see below), an additional procedure (parties are given more time to lodge adjustments to their pleadings), or continuing the options hearing.
Debate
A (legal) debate is one of the five options available at an options hearing in a sheriff court. The sheriff can fix a debate if a matter of law must be decided before the facts can be determined (when one or both parties seek to have the case or defence dismissed). Before the debate, the parties must lodge with the court a list of relevant cases, legislation, etc. supporting their legal arguments. The sheriff will issue a decision either dismissing the whole case or defence, allowing the case to proceed to a proof, or fixing a proof before answer.
Avizandum
The term 'avizandum', originating in the Latin term avizare ('to consider'), refers to the deferral of judgment. The sheriff 'makes avizandum' when taking time to consider a decision, which will be issued at a later date rather than straight away.
If you are interested in Scots law terminology you may also like
© ICR-Translations.com. All rights reserved.
DISCLAIMER
The information included in this article is correct at the time of publication/last update. This article is for informational purposes only, does not constitute legal advice and should not be relied upon as such. Any reliance you place on such information is strictly at your own risk. ICR Translations will not be liable for any loss or damage arising from loss of data or profits as a result of, or in connection with, the use of this website.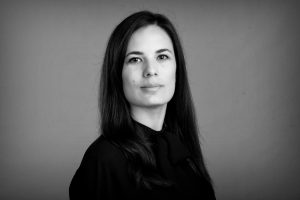 Irene Corchado Resmella, a Spanish translator based in Edinburgh. English-Spanish sworn translator appointed by the Spanish Ministry of Foreign Affairs, Chartered Linguist and member of the CIOL. As a legal translator, I focus on Private Client law, specialising in Wills and Succession across three jurisdictions (England & Wales, Spain, and Scotland). Affiliate member of STEP. ICR Translations is registered with the ICO and has professional indemnity insurance.