(Last Updated On: 23rd January 2023)
After the success of my article on conveyancing terms, today I continue my Scots legal vocabulary blog post series talking about Scots succession law terminology.
Below you will find a selection of ten succession-related Scots terms, each followed by a definition or explanation. Some terms also include pronunciation, alternative names and a brief comparison to their equivalent (or lack thereof) in England and Wales.
1.
Executry
This is the process of administering the estate of a deceased person according to a will or to intestacy law.
2.
Confirmation
In Scotland, the process whereby executors are recognised ('confirmed') in their office by the court is known as 'confirmation' and it applies to both testate and intestate estates. This is different to the process in England and Wales, as probate can only be applied for if there is a will; if there is no will, a next of kin must apply for a grant of letters of administration.
The term 'confirmation' is also used in Scotland to refer to the actual document granted by the court giving executors the legal authority to uplift, administer and distribute assets belonging to a deceased person. In England and Wales, different types of grant are issued, depending on the particular circumstances.
3.
Executor-dative
An 'executor-dative' is an executor appointed by the court when the deceased did not appoint one in the will (called 'executor-nominate'). This means that in Scotland there are executors in both testate and intestate succession. The appointment of an executor in both cases is confirmed by confirmation.
This differs from England and Wales, where executors are those appointed as such in a will (who then obtain a grant of probate); administrators are those appointed by the court, who then obtain a grant of letters of administration (with or without a will).
4.
Bond of caution
A 'bond of caution' (pronounced /kayshun/) is an insurance policy (a guarantee for the benefit of creditors and beneficiaries) that executors-dative are usually required to obtain in most cases. The policy protects the beneficiaries of the deceased's estate against an executor-dative acting improperly and not distributing the estate according to the Scottish Laws of Succession.
5.
Commissary clerk
This is how a sheriff clerk is known when acting in relation to the confirmation of executors.
Originally, the courts appointing and confirming executors were known as 'commissary courts'. Over time, their activity was transferred to the sheriff courts and by the end of the 19th century, all commissary courts had been abolished. However, the office of commissary clerk of Edinburgh remained and still exists. The HM Commissary Office is based within Edinburgh Sheriff Court.
6.
Letter of declinature
An executor-nominate who does not wish to act can refuse to accept the office of executor by way of a document known as 'letter of declinature'. This is only possible if the will appointed more than one executor. A sole executor cannot resign, but can decline after assuming another executor.
In England and Wales, the term used for resignation in this context is 'renunciation' and is done by way of a deed of renunciation.
7.
Testing clause
This clause is inserted at the end of a will and includes the signature of the testator, the date of signature and (at least) the full name and signature of a witness. In England and Wales, this is known as 'attestation clause'.  
Note that, unlike English wills, Scottish wills must be subscribed (signed at the bottom) in order to be valid. Read about more differences between English and Scottish wills.
8.
Reduce

(a will)

'To reduce' is the Scots verb used to refer to setting aside by a legal process. For example, a will can be challenged (on the grounds of incapacity, undue influence, facility and circumvention, or fraud) by making an application to a sheriff court or to the Court of Session. The court will examine the evidence and decide whether to overturn the will. If the application is successful, the will is 'reduced' (overturned), meaning it will be invalided and treated as if it never existed.
9.
Eik
The term 'eik' (pronounced /eek/) refers to a document, additional to a confirmation, allowing the executor to administer property that had been overlooked when preparing the original inventory of the estate, or that materialised after obtaining confirmation. An eik is also known as a 'corrective inventory'.
10.
Prior rights
These rights are available for the surviving spouse or civil partner of a person who died domiciled in Scotland without making a will. After paying debts, funeral expenses and inheritance tax, prior rights must be satisfied before any other rights, hence the name. They consist of three different rights: the house right, the furniture right, and the cash right. Read my article about the rights of spouses and civil partners on death for more information.
© ICR-Translations.com. All rights reserved.
DISCLAIMER
The information included in this article is correct at the time of publication/last update. This article is for informational purposes only, does not constitute legal advice and should not be relied upon as such. Any reliance you place on such information is strictly at your own risk. ICR Translations will not be liable for any loss or damage arising from loss of data or profits as a result of, or in connection with, the use of this website.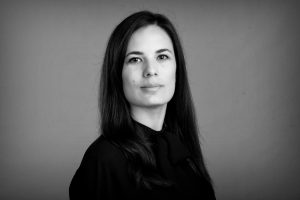 Irene Corchado Resmella, a Spanish translator based in Edinburgh. English-Spanish sworn translator appointed by the Spanish Ministry of Foreign Affairs, Chartered Linguist and member of the CIOL. As a legal translator, I focus on Private Client law, specialising in Wills and Succession across three jurisdictions (England & Wales, Spain, and Scotland). Affiliate member of STEP. ICR Translations is registered with the ICO and has professional indemnity insurance.