Born and raised in Extremadura, I studied Translation and Interpreting (English, Russian and French) at the University of Granada. I spent one academic year in Tallinn as an Erasmus student, and a semester in Saint Petersburg. Ireland was, for three years, my chosen destination for summer work, and I moved to Dublin as soon as I finished my degree. In 2010, I moved to Latvia and I started working as a freelance translator, combining my activity with an Account Manager role in Riga. Later that year, I was appointed an English<>Spanish sworn translator-interpreter by the Spanish Ministry of Foreign Affairs.
I landed in the UK in 2011 and combined my translation activity with an in-house role in London as a travel content writer (promoted to content editor within a year) for almost three years. It was this professional experience which helped me acquire a sound knowledge about content marketing, blogging, SEO applied to content, email marketing and social media management.
Since 2014 I have been 100% committed to my independent translation business, working from Oxford until August 2020 before relocating to Edinburgh.
I focus on sworn and legal translations mainly in Private Client law. My field of specialisation is wills and succession. I hold subject-specific qualifications in two of the main jurisdictions I work with (England and Wales, and Spain) and I am currently working towards obtaining a Scottish qualification.
A frequent traveller, I am also an active blogger and the proud owner of Piggy Traveller, a niche inspirational travel blog in English dedicated to my home region of Extremadura. I also blog in Spanish about UK curiosities and English in The Curiolancer. 
As an advocate of continuous professional development, I plan my CPD on an annual basis in order to meet my learning and career goals. I keep record of all courses and webinars taken, all presentations, talks and conferences attended and all self-study activites carried out. Details of all my CPD are available to clients.
BA+MA in Translation and Interpreting
EN<>ES Sworn Translator-Interpreter, appointed by the Spanish Ministry of Foreign Affairs
CILEx Level 6 Certificate in Law (Law of Wills and Succession)
Certificate of Specialisation in the Spanish Succession Law
ILEC (International Legal English Certificate, by Cambridge English)
**Currently working towards obtaining a qualification in Scottish Wills and Executries**
TRANSLATION
11 years of experience as a freelance translator. Brief experience as an in-house translator in Dublin.
CONTENT MARKETING
Almost 3 years of in-house experience as a content writer and editor for two leading travel accommodation brands. Responsible for Spanish content writing, translation, email marketing and social media management.
SALES
Several years of in-house experience in customer service, account management and sales at multinational companies in Ireland and Latvia.
Credentials and memberships
What does that mean for you?
Qualified and accredited professional you can trust
Excellent results for your content marketing projects
A helpful service, flawless communication and good customer service.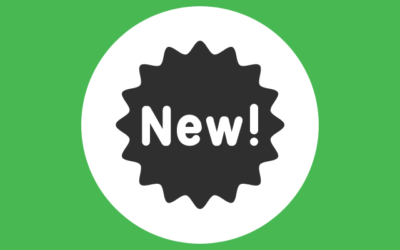 In April 2020, the government body regulating sworn translation in Spain (OIL) made an official announcement confirming that digital sworn translations can be accepted as valid in Spain, as long as they are signed electronically by using one of the authorised...