(Last Updated On: 23rd February 2023)
Specialisation strategy is a topic which I hold dear and on 21 February I had the chance to speak about it in a webinar hosted by Asetrad, the Spanish Association of Translators, Copy-editors and Interpreters.
During my 90-min (+40min) presentation, entitled 'How to create an effective legal specialisation strategy step by step', I shared information, tips and suggestions based on my own specialisation journey to help others create a strategy that works for them.
My goal was not to offer some magic bulletproof solutions but to offer lots of food of thought and real examples that others can use to come up with their own solutions.
Topics I covered included:
Advantages of becoming a specialist
Specialisation as a marketing tool
What is (and is not) specialisation
How to best approach specialisation
The role of specialisation in achieving your career goals
Creating a 3-stage medium-term plan
Defining 'success' and analysing our activity
How to define an area of specialisation
How and where to search for a potential field of specialisation
Study tips for specialising while working full-time
Making the most of your legal studies as a translator
Post-study marketing and networking tips to market your specialisation
10 key elements to do well as a legal translator
I was very pleased with the experience. Forty people signed up. They seemed enthusiastic throughout the webinar and asked quite a few questions. The feedback received so far has been extremely positive, several people highlighting my 'spontaneity', 'knowledge' and 'down-to-earthness'.
Qué bueno, qué bueno el curso sobre especialización jurídica de @ICRtranslations para @Asetrad_ORG
No solo para reflexionar sobre una especialización jurídica en sí, sino para reflexionar sobre una carrera profesional a largo plazo.
Soluciones complejas a problemas complejos.

— Alicia Martorell. Traductora. (@aliciamartorell) February 21, 2023
Hola, @ICRtranslations. Ayer seguí tu webinario sobre especialización en jurídica en @Asetrad_ORG y quería decirte que me pareció muy interesante y que tomé nota de algunos consejos que seguro que me van a resultar de utilidad. ¡Gracias por la charla y las pistas que nos diste!

— Montse Aced. Traductora y revisora (@montseaced) February 22, 2023
© ICR-Translations.com. All rights reserved.
DISCLAIMER
The information included in this article is correct at the time of publication/last update. This article is for informational purposes only, does not constitute legal advice and should not be relied upon as such. Any reliance you place on such information is strictly at your own risk. ICR Translations will not be liable for any loss or damage arising from loss of data or profits as a result of, or in connection with, the use of this website.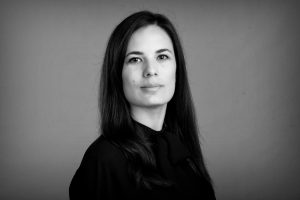 Irene Corchado Resmella, a Spanish translator based in Edinburgh. English-Spanish sworn translator appointed by the Spanish Ministry of Foreign Affairs, Chartered Linguist and member of the CIOL. As a legal translator, I focus on Private Client law, specialising in Wills and Succession across three jurisdictions (England & Wales, Spain, and Scotland). Affiliate member of STEP. ICR Translations is registered with the ICO and has professional indemnity insurance.