(Last Updated On: 25th October 2019)
In weddings, unless both families know each other well, it's hard to get guests mixed, as they tend to hang out with the small circle of relatives or friends they go with. It's easier than making the effort to meet new people and a good way to avoid the much-dreaded small talk, especially so when they speak different languages.
A bilingual wedding involves many added complexities to the already complex process of planning and organising your special day. Getting everyone to feel happy and comfortable is one of them. Getting people to interact with each other is another one.
While having both sides of the party mingling together doesn't depend on the bride and groom, there are many things you can do at your bilingual wedding to try to make that happen.
To help you brainstorm, here are a few simple ideas to break the ice at your bilingual wedding:
1. Provide some basic vocabulary before the wedding
If you're sending the wedding programme to your guests, consider including a short bilingual glossary or phrasebook. It could be a one-page PDF or a pocket-size postcard with easy sentences to encourage your guest to start out a conversation. Of course, the conversation may be just a couple of sentences, if any, but funny moments and smiles are guaranteed. This can be a good warm-up exercise for people at the reception, or a good go-to resource for paying someone a drink at the bar.
2. Organise mixed tables
You need to be careful with this one if you want your guests to be able to enjoy themselves during the meal. Mixing people that can't communicate with each other at all will divide a table into two groups that would rather be having their own table.
However, there are guests that, if not fully fluent in the other language, they speak well enough to have a conversation. If you can create a nice group of them, consider having them seated at the same table.
3. Provide some ice-breaking cards
To ensure at least some kind of interaction and smiles at the tables, why not distribute cards with compliments or comments among the guests? (They should, in any case, be general and gender-neutral, so they can be said by anyone to anyone). For example: 'That was a lovely ceremony, wasn't it?' or 'You look very elegant' or 'I hope the wine is good!'.
4. Put another little helper on the table
If you go for a relatively small wedding, you could also consider buy minidictionaries or phrasebooks (you can find them on Amazon for about £3 each) and put one or two on each table. Guests can flick through them between courses and use them to practise a few words when they feel confident – which usually coincides with the moment the effects of the wine start kicking in.
5. Choose a good selection of music
By the time the meal is over, your guests will hopefully have met other people and interacted with them, with a varying degree of success. Now it's time for them to shake their body and let their hair down a bit.
When it comes to getting people together and having fun, music is a big winner, especially in a multilingual wedding, as you don't need to speak.
A good idea would be to play some traditional tunes from the two countries, so people feel encouraged to show the 'other family' guests how to dance to a specific type of music. For example, a few pasodobles are a must in Spanish weddings, while Scottish ceilidhs are extremely fun to learn. So, make sure your music selection includes a good mix of danceable beats from both cultures, and the interaction will sort out by itself.
You may also want to read this article:
© ICR-Translations.com. All rights reserved.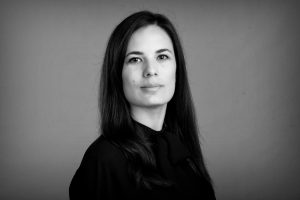 Irene Corchado Resmella, a Spanish translator based in Edinburgh. English-Spanish sworn translator appointed by the Spanish Ministry of Foreign Affairs, Chartered Linguist and member of the CIOL. As a legal translator, I focus on Private Client law, specialising in Wills and Succession across three jurisdictions (England & Wales, Spain, and Scotland). Affiliate member of STEP. ICR Translations is registered with the ICO and has professional indemnity insurance.