(Last Updated On: 20th February 2018)
You visited Madrid once, fell in love with the city and now want to discover other parts of Spain. Maybe you have a genuine interest in the Spanish language or culture, or are the biggest fan of Spanish food or a football team. From destination guides, to expat stories, travel tips and language podcasts, these 14 blogs about Spain will surely come in handy, whether you are passionate about Spain, or simply curious about the country.
© 2010-2017 – ICR-Translations.com. All rights reserved.
What other Spain and Spanish-related blogs do you read? Share them below in the comments section.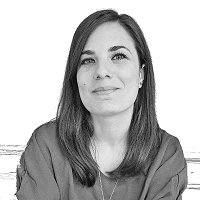 IRENE CORCHADO RESMELLA is a Spanish translator and content writer based in Oxford. A Spanish sworn translator and Chartered Linguist, she specialises in Legal, Marketing and Travel translation. Irene combines her linguistic skills with her knowledge of content marketing and a creative mind to help you get the right message across to your Spanish clients.
Blogger at Piggy Traveller and The Curiolancer.