(Last Updated On: 28th February 2019)
Getting married is one of the most memorable things to happen in your life. And one of the most stressful ones, given the amount of organisation and planning involved.
If a wedding is hard to plan, a bicultural wedding isn't a walk in the park either. It requires some extra paperwork and time (and patience!) than usual. The Spanish bureaucracy is infamously notorious, so brace yourself for a slow and time-consuming process.
With this article about Anglo-Spanish weddings, I want to give you a general overview of the process and requirements for getting married in Spain.
NOTE: this article applies to Civil weddings only. Religious weddings are not legally recognised in Spain. You need to register with the local civil authorities to obtain a marriage certificate.
Requirements for getting married in Spain
The main requirement for you to get married in Spain is being a resident in Spain for the last two years or, if you live in the UK, for either party to be a Spanish national. Therefore, British couples living in the UK can't get a Civil wedding in Spain.
Before the wedding can take place it's mandatory for you and your partner to get your expediente matrimonial (documentation) officially approved. The process involves submitting documents, making a statement and going for a personal interview. Some witnesses will also need to answer a few questions about you and your partner. If everything goes well, your expediente will then be approved.
If you live in Spain, you need to process the expediente at the local Civil Registry where you live. The wedding can then take place at a different Civil Registry, if you wish.
If you live in England the process will take place at the relevant Spanish Consulate. All the documents must be submitted to the Consulate at least eight weeks before the signature of the documents and your interview with the Consul. Within two weeks from signing the documents you'll be informed whether your expediente has been approved or not.
Documents required from both parties, whether Spanish or British, in all cases:
Birth certificate
Copy of the Spanish National Identification Document or passport
Certificate of no impediment/Marital status certificate (or both)
Certificate of residence for the last 2 years
Details of a witness and copy of his/her passport
Additional documents are required in some cases:
If divorced: a divorce decree and a certificate of previous marriage, if applicable
If widow/widower: death certificate of spouse and certificate of previous marriage, if applicable
IMPORTANT: all your UK documents must be legalised and translated into Spanish by a Sworn translator (
traductor jurado
). Read everything about the
legalisation and Spanish Sworn translation
process on the blog.
Request the Spanish Sworn translation of your documents
Notes for British nationals living in the UK regarding the documents needed
CERTIFICATE OF RESIDENCE
The British authorities don't issue certificates of residence, as British citizens are not required to register their address at any institution or British Consulate. It's advisable to print out and submit this proof of address letter by the British Consulate-General in Madrid written in Spanish.
Then, how can you proof your UK residence to Spanish authorities? From my translation experience for marriage purposes I can say most of my clients submit certificates of electoral registration for the last two years. Other clients had to submit a notarial certificate confirming their UK address for the last two years.
CERTIFICATE OF NO IMPEDIMENT
You can request a CNI when giving notice of marriage to your local register office.
REQUESTING A MARITAL STATUS CERTIFICATE IF YOU LIVE IN SPAIN
On this link you can download the Marital Status Certificate for Marriage Application Pack prepared by the British Consulate General in Madrid. It contains the application form, information about the supporting documents you need, a credit card authorisation form and an affirmation to be signed before a local Public Notary in Spain before posting your application to the Consulate.
Contacts:
Spanish Embassy in London
20 Draycott Place
Londres SW3 2RZ
Email: [email protected]
Phone numbers: 020 7589 8989, 020 7594 4904/07
British Embassy in Madrid
Torre Espacio
Paseo de la Castellana 259D
28046 Madrid
Email: [email protected]
Phone: +34 917 146 300
Facebook: https://www.facebook.com/Britishembassymadrid
You may also like to read these articles:
Thanks for reading this article.
Are you getting married in Spain? Do you need a Spanish sworn translator? Get in touch to receive more information and a quote.
If you want to share your experience with the process and requirements for getting married in Spain, leave a comment below!
© ICR-Translations.com. All rights reserved.
DISCLAIMER
This article is for informational purposes only, does not in any case constitute legal advice and should not be relied upon as such. Any reliance you place on such information is therefore strictly at your own risk. It shall be your own responsibility to ensure that any information available through this website meets your specific requirements. In no event will we be liable for any loss or damage including without limitation, indirect or consequential loss or damage, or any loss or damage whatsoever arising from loss of data or profits arising out of, or in connection with, the use of this website.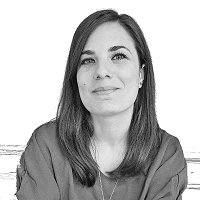 IRENE CORCHADO RESMELLA is a professional Spanish translator based in Oxford. A Chartered Linguist and full member of the CIOL, she is also an English-Spanish sworn translator appointed by the Spanish Ministry of Foreign Affairs. Irene specialises in sworn and legal translation (particularly in wills and succession), helping solicitors, public notaries and private individuals alike. ICR Translations is registered with the Information Commissioner's Office and has professional indemnity insurance. ☛Get in touch for a quote