(Last Updated On: 26th January 2023)
Choosing a Spanish sworn translator (traductor jurado) based on quality is impossible when you have not worked with them in the past and have no way of evaluating their previous work. When you have a list of potential service providers, choosing one is not easy, and eventually, it all comes down to one thing — trust. But how to know whether a translator is trustworthy?
In this article, I share some tips for assessing the trustworthiness of a Spanish sworn translator and help you choose the right professional.
First things first: what should you look for?
Sworn translation (traducción jurada) is generally required for important procedures: studying abroad, getting married, proving your income or place of residence, setting up a company, getting divorced, obtaining probate, dealing with assets abroad… That is why, the two things that you, as a client, should prioritise, are quality and a hassle-free process.
Why prioritise quality?
By not doing so, you risk receiving a poor job; and a poor job may be rejected, resulting in delays (possibly making you miss important deadlines) and incurring additional costs. A high-quality service is the safest way of ensuring the translation is accepted and avoid future problems.
Why prioritise a hassle-free process?
When you are dealing with complex and stressful procedures like the ones mentioned above, the last thing you need is to add more hassle and stress to the situation. You need a straightforward and easy-to-follow translation process, with terms of service in plain English and clear instructions.
Look for someone that makes the process as easy as possible for you and who instils trust.
Now, how you do know whether a translator is trustworthy? By paying close attention to certain signs.
Choosing a Spanish sworn translator: 10 signs of trustworthiness
1. Being qualified for the job
Spanish sworn translation can only be carried out by sworn translators who have been officially appointed as such by the Spanish Ministry of Foreign Affairs. There is an easy way to check whether Spanish translators are sworn or not — to look them up in the latest official list published by the Spanish Ministry of Foreign Affairs. If they appear on the list, they are qualified for the job. Simple.

Note: the official list includes all translators that have been officially appointed as sworn translators, irrespective of their current professional status. That means, not everyone on the list is working as a translator. Only some of them are practising translators.
2. Professional website and email address
Professional translators take their job seriously and, if they want to be taken seriously by prospect clients, they will have a professional website and email address. At the end of the day, if you have an online business, the least prospective clients can expect is for you to have a professional website and an email address that matches your domain. If you cannot afford that, it means your business is not making any profit; and if your business is profitable but you have not made this basic investment, it shows you do not care about the business. How will people trust someone who does not care?
3. Experience
The longer you have been in a profession, the better professional you (are expected to) become. An experienced sworn translator is more likely to have come across a wider range of documents and translation challenges than an unexperienced one. If they have been around for a while, they have had the time to specialise in certain areas and become subject experts, so they will be able to produce higher quality results.
✓ ICR Translation has been in business for 12 years.
4. Testimonials
Clients tend to only leave testimonials when they receive either a fantastic or dreadful service, but they are still worth reading. Check the translator's website and their Facebook reviews section paying attention to the things clients praise or complain about; that will give you a good indication of what the translator's strongest and weakest points are and see whether they match your requirements and priorities.

5. Professional memberships
Being a member of a professional organisation shows that the translator follows a strict code of professional conduct. In some cases, it is also proof that the translator is committed to continuing professional development. For example, the CIOL (Chartered Institute of Linguists), requires Chartered Linguists to undertake CPD activities on a regular basis.
✓ ICR Translations is a Chartered Linguist and full member of CIOL, an associate member of Asetrad (Spanish Association of Translators, Proofreaders and Interpreters), an affiliate member of STEP and a member of BSLA (British Spanish Law Association).
6. Professional indemnity insurance
Spanish sworn translators certify that their translations are true and faithful to the original documents;  but everyone is human, mistakes can happen, and they can have negative consequences for both the client and the translator. Clients expect businesses to be insured, and translators should be no different. After all, things can go wrong — think of inaccuracies or typos, documents being lost or a breach of data protection — and service providers should accept responsibility and redress the issue. Any translator who is serious about their business (especially legal and sworn translators) should have professional indemnity insurance.
✓

ICR Translations has professional indemnity insurance.
7. Terms of service
As mentioned above, when looking for a Spanish sworn translator you should expect to receive clear instructions and terms of service in plain English that answer all the important questions. What are the delivery terms? How can you pay? Are there surcharges for late payments? What is their cancellation policy? How do they handle your documents? What is their privacy policy? Do not accept a quotation without receiving, reading and fully understanding the terms of service. Not receiving a translator's terms of service when requesting a quote is an alarm signal that immediately makes you question their trustworthiness and professionalism.
8. Compliance with GDPR and privacy policy
On 25 May 2018, the General Data Protection Regulation (GDPR) came into effect. Individuals, organisations, and companies handling personal data are accountable for their handling of people's personal information. If they are not GDPR compliant, do not process personal data correctly or there is a security breach, they risk being fined. The Information Commissioner's Office (ICO) is the body responsible for enforcing GDPR in the UK and UK-based individuals, organisations, and companies handling personal data must be registered with ICO. Check the translator's website to make sure they are registered with ICO and have a privacy policy in place.
9. Continuous Professional Development (CPD)
Being frequently engaged in continuous professional development activities is a sign that a translator cares about improving their skills and providing a quality service. Sworn translators work with highly-specialised and complex documents that require intensive research and study, so completing CPD activities is the way to go to improve their knowledge and become subject specialists. Check a sworn translator's website to see the type and frequency of their CPD activities.
10. Knowledge
Nothing instils trust more than being knowledgeable. Experienced sworn translators not only know about translation; the general knowledge that comes with experience means that they may also be able to give you advice on related procedures, such as contacting the Spanish consulate office, finding a solicitor, or knowing how and where to get your documents legalised.
© ICR-Translations.com. All rights reserved.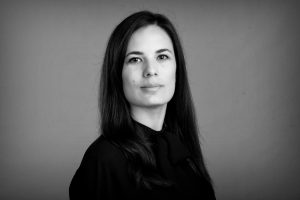 Irene Corchado Resmella, a Spanish translator based in Edinburgh. English-Spanish sworn translator appointed by the Spanish Ministry of Foreign Affairs, Chartered Linguist and member of the CIOL. As a legal translator, I focus on Private Client law, specialising in Wills and Succession across three jurisdictions (England & Wales, Spain, and Scotland). Affiliate member of STEP. ICR Translations is registered with the ICO and has professional indemnity insurance.