(Last Updated On: 12th October 2022)
After completing the CLTI course and passing the corresponding examination held last November, I have been recently awarded an Advanced Certificate in Wills and Executries: Law and Practice (Scotland) by the Society of Trust and Estate Practitioners, of which I am an affiliate member.
The course provided me with both theoretical and practical knowledge of Scottish wills and executries at a legal practitioner level. Not only did I learn key concepts regarding the validity of wills, the different types of powers of attorney or intestate rights of succession, but also how to carry out practical tasks such as
drafting different types of will clauses;
writing advice letters regarding topics such as legal rights, deeds of variation, the use of trusts or guardianship;
preparing schemes of division;
drafting C1 declarations;
doing IHT calculations; and
drafting initial writs for appointment of executors-dative.
This will help me enormously offer a high-quality specialised legal translation service to Scottish private client professionals. Moreover, obtaining this diploma-level advanced certificate represents an important milestone in my specialisation path, as I become the only legal translator with succession-related qualifications in three jurisdictions:
England and Wales: CILEX Level 6 Certificate in Law (Law of Wills and Succession), issued in March 2019.
Spain: Certificate of Specialisation in the Spanish Succession Law, issued in September 2019.
Scotland: STEP Advanced Certificate in Wills and Executries: Law and Practice (Scotland), issued in December 2021.
My annual professional development plan includes a range of formal and informal CPD activities to keep myself updated on the latest changes in private client law and keep expanding my general knowledge.
If you need Spanish sworn or legal translation services to help your firm when dealing with cross-border succession or estate planning, get in touch.
© ICR-Translations.com. All rights reserved.
DISCLAIMER
The information included in this article is correct at the time of publication/last update. This article is for informational purposes only, does not constitute legal advice and should not be relied upon as such. Any reliance you place on such information is strictly at your own risk. ICR Translations will not be liable for any loss or damage arising from loss of data or profits as a result of, or in connection with, the use of this website.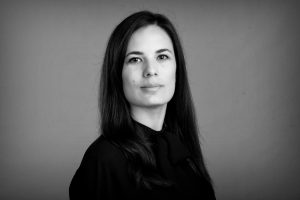 Irene Corchado Resmella, a Spanish translator based in Edinburgh. English-Spanish sworn translator appointed by the Spanish Ministry of Foreign Affairs, Chartered Linguist and member of the CIOL. As a legal translator, I focus on Private Client law, specialising in Wills and Succession across three jurisdictions (England & Wales, Spain, and Scotland). Affiliate member of STEP. ICR Translations is registered with the ICO and has professional indemnity insurance.