(Last Updated On: 1st December 2022)
Amongst the variety of documents I come across as a sworn translator, Scottish marriage certificates feature often. Spanish sworn translation of Scottish marriage certificates is needed to prove your marital status to the Spanish authorities as part of an official procedure.
Spanish procedures where translating marriage certificates may be required include
applying for Spanish nationality by marriage, after legally residing in Spain for a year;
registering the death of a Spanish national in Scotland at the Spanish consulate;

getting married in Spain

if you are divorced; and
applying (as a spouse) for certain types of visas, such as visas for family members of an EU citizen,

non-lucrative visas

, entrepreneur visas, researcher visas or study visas.
The process to have your Scottish marriage certificate ready for submission to the Spanish authorities involves three steps:
1. Ordering your marriage certificate
If you want to keep your marriage certificate somewhere safe and always available, you can request a new marriage certificate from your local council online.
For example, if you live in Edinburgh, you can order your certificate from the City of Edinburgh Council website. A certificate costs £15 (plus £1 per order for postage). Any subsequent copy of the same certificate is charged at a reduced fee of £10 each. If all the details in your application are correct, the council will aim to post your certificate(s) by 1st class mail within 7 working days.
2. Legalising your marriage certificate
For your Scottish marriage certificate to take effect abroad (in Spain, in this case), it needs to be legalised with the Hague Apostille first. The Apostille is a certificate usually attached to the reverse side of the document and validates the signature, stamp or seal on your certificate.
The institution dealing with legalisations of UK-issued documents is the Legalisation Office. Visit the Legalisation Office website and follow the steps to get your certificate apostilled.
3. Translating your Scottish marriage certificate into Spanish
As your document is needed for official purposes, you need to contact specifically an English-Spanish sworn translator duly appointed as such by the Spanish Ministry of Foreign Affairs.
As a sworn translator myself, I will be happy to help with this part of the process. If you are new to sworn translation, visit the Q&A section of my blog, where I have answered all the most common questions I get from clients.
Contact me by email and send a full scanned copy to receive a formal Spanish sworn translation quote.
© ICR-Translations.com. All rights reserved.
DISCLAIMER
The information included in this article is correct at the time of publication/last update. This article is for informational purposes only, does not constitute legal advice and should not be relied upon as such. Any reliance you place on such information is strictly at your own risk. ICR Translations will not be liable for any loss or damage arising from loss of data or profits as a result of, or in connection with, the use of this website.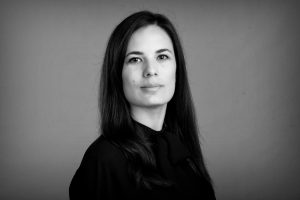 Irene Corchado Resmella, a Spanish translator based in Edinburgh. English-Spanish sworn translator appointed by the Spanish Ministry of Foreign Affairs, Chartered Linguist and member of the CIOL. As a legal translator, I focus on Private Client law, specialising in Wills and Succession across three jurisdictions (England & Wales, Spain, and Scotland). Affiliate member of STEP. ICR Translations is registered with the ICO and has professional indemnity insurance.