(Last Updated On: 6th July 2022)
No, you do not.
Spanish sworn translation is a digital service; original documents do not need to be posted and translations do not need to be picked up. Therefore, location is irrelevant.
The important thing is how good and flexible the service is, and whether it suits your needs. Location becomes unimportant in your list of priorities, if the sworn translator offers speedy delivery and the option to pay in your local currency, for example.
I am an English-Spanish sworn translator currently based in Edinburgh, where I recently relocated from Oxford. While some of my clients are located in London and the south of England, I work with clients in other parts of the country all the time. That is because all my UK clients receive the same quality service and postal delivery options. Accepting payments in euros and offering international delivery via courier services means I can and often work with clients abroad, too.
If you need a sworn legal translation (a sworn translation of a legal document), the first thing to look for in a translator is legal knowledge and experience in legal translation, irrespective of where the translator is located. For example, a translator may be based in The Netherlands but be an English-Spanish sworn translator specialised in US law.
Here is a short list of things to prioritise when looking for a Spanish sworn translator:
officially appointment as a sworn translator by the Spanish Ministry of Foreign Affairs;
experience in legal translation;
sound legal knowledge in the two jurisdictions involved (e.g. England and Wales, and Spain; Scotland and Spain, etc.); and
sound knowledge of the specific area of the law your document is about (e.g. family law, company law, wills and succession, etc.).
A sworn translator ticking all these boxes is a sign of quality. Speedy delivery, flexible payment options, good customer service, etc. are all extra benefits which help you choose a provider, so do not worry too much about location.
© ICR-Translations.com. All rights reserved.
DISCLAIMER
The information included in this article is correct at the time of publication/last update. This article is for informational purposes only, does not constitute legal advice and should not be relied upon as such. Any reliance you place on such information is strictly at your own risk. ICR Translations will not be liable for any loss or damage arising from loss of data or profits as a result of, or in connection with, the use of this website.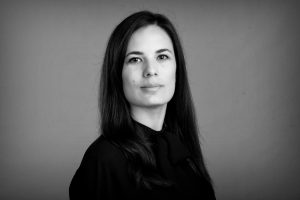 Irene Corchado Resmella, a Spanish translator based in Edinburgh. English-Spanish sworn translator appointed by the Spanish Ministry of Foreign Affairs, Chartered Linguist and member of the CIOL. As a legal translator, I focus on Private Client law, specialising in Wills and Succession across three jurisdictions (England & Wales, Spain, and Scotland). Affiliate member of STEP. ICR Translations is registered with the ICO and has professional indemnity insurance.