(Last Updated On: 1st February 2022)
In April 2020, the government body regulating sworn translation in Spain (OIL) made an official announcement confirming that digital sworn translations can be accepted as valid in Spain, as long as they are signed electronically by using one of the authorised certification service providers.
The process of obtaining this electronic signature certificate requires physically proving your identity at an office. Due to the pandemic and travelling restrictions, going to Spain has not been particularly easy within the last year, hence my 'delay' in fulfilling this additional requirement.
I am happy to finally announce that ICR offers Spanish digital sworn translations.
Some advantages of digital sworn translations include:
A slightly quicker turnaround. UK-based clients receive their digital translations one day quicker than hard copy ones.
A more competitive international service. Digital translations better suit clients based outside the UK who may worry about additional costs and potential issues related to international postal deliveries.
A remote service. My regular clients will know that I do not take any risks which might affect my working conditions or compromise the date of delivery. That is why I did not work on sworn translations when away (even if not on holiday). Until now, that is. This new digital sworn translation service allows me to confidently help you with sworn translation projects without any compromises.
This new 100% digital service does not replace the hard copy delivery service; it is offered as an alternative or additional service. This means you can choose to have
hard copies sent by post (suitable for in-person submissions);

digital translations

in PDF format sent by email (suitable for online submissions only);
both hard copies and digital sworn translations.
To receive a quote, please email scanned copies of the documents (including Apostilles) once you receive them back from legalisation and confirm your preferred delivery format.
© ICR-Translations.com. All rights reserved.
DISCLAIMER
The information included in this article is correct at the time of publication/last update. This article is for informational purposes only, does not constitute legal advice and should not be relied upon as such. Any reliance you place on such information is strictly at your own risk. ICR Translations will not be liable for any loss or damage arising from loss of data or profits as a result of, or in connection with, the use of this website.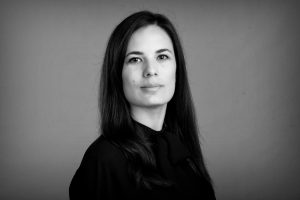 Irene Corchado Resmella, a Spanish translator based in Edinburgh. English-Spanish sworn translator appointed by the Spanish Ministry of Foreign Affairs, Chartered Linguist and member of the CIOL. As a legal translator, I focus on Private Client law, specialising in Wills and Succession across three jurisdictions (England & Wales, Spain, and Scotland). Affiliate member of STEP. ICR Translations is registered with the ICO and has professional indemnity insurance.