(Last Updated On: 11th October 2018)
If you are a British national living in Spain and are toying with the idea of acquiring the Spanish nationality through residence, then keep reading. In this short article, I explain the process and the documents you need to do so.
The main thing to bear in mind is that you must have been living in Spain for at least 10 years before you can apply for it. However, if you are married to a Spaniard, you will be able to apply for the Spanish nationality after just 1 year of moving to Spain.
Applying for the Spanish nationality through residence: the process
1. Paying the fee
You must pay the fees before sending the application for the Spanish nationality. It costs €100 and you need to download form modelo 790-Código 026 from the Spanish Ministry of Justice website.
You can pay either by online banking (remember to include your unique code in the form in the corresponding field when making the transfer) or by going to a Spanish bank with both the form and your Foreigners' Identity Number (NIE).
2. Gathering documents
Documents needed to apply for the Spanish nationality as a resident in all cases:
Tarjeta de identidad de extranjero (TIE)
Passport
Birth Certificate, duly translated and legalised
Criminal Record Certificate from your country, duly translated and legalised
Marriage Certificate, if applicable.
Payment receipt.
Criminal Record Certificate from the Registro Central de penados.
Certificado de empadronamiento (Certificate of registration in a town as a resident)
Diplomas from Instituto Cervantes of having passed the constitutional and socio-cultural knowledge exam (CCSE) and the Spanish as a Second Language (DELE) exam.
Additional documents you need to send if you are married to a Spaniard:
Your spouse's full Birth Certificate (certificación literal de nacimiento), issued by a Spanish Civil Registry.
A full Marriage Certificate (certificación literal de matrimonio), issued by a Spanish Civil Registry.
Certificate confirming your spouse and you live together (certificado de convivencia) or have registered together as residents in a town (certificado de empadronamiento conjunto).
Bear in mind any document issued by the UK authorities needs to be legalised and subsequently translated by a Spanish sworn translator. Read my article on how to get your documents legalised and the sworn translation process.
3. Submitting the documents
Once you have paid the fees, gathered all the necessary documents and have your UK documents legalised and translated, you can submit them to your local Civil Registry or via the Ministry of Justice's website.
About double nationality
Bear in mind that, by obtaining the Spanish nationality you are required to give up your previous nationality. The UK allows British citizens to have two different nationalities, but Spain does not. Only people from Spanish-speaking and Portuguese-speaking countries in Latin America, or from Andorra, the Philippines, Equatorial Guinea or Portugal, can keep their previous nationality when acquiring the Spanish one.
Contact details
If you have specific questions, you can contact the Spanish Ministry of Justice using the details below:
Phone numbers: 902 007 214 and 91 837 22 95. Lines open Mon-Fri 8am–7.30pm and Sat 9am–2pm (from 16/06 to 15/09 lines are open Mon-Fri 8am-6pm and Sat 9am-2pm).
Contact form
© ICR-Translations.com. All rights reserved.
DISCLAIMER: this article is for informational purposes only, does not in any case constitute legal advice and should not be relied upon as such. You should seek legal advice or professional advice in relation to any particular matters you or your company may have.
Thank you for reading this article. 
Do you need a Spanish sworn translator? Get in touch for information and a quote. Remember to sign up to the newsletter to receive the latest articles and updates.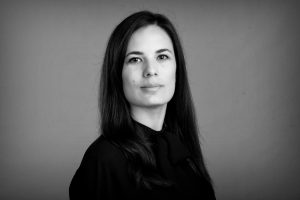 Irene Corchado Resmella, a Spanish translator based in Edinburgh. English-Spanish sworn translator appointed by the Spanish Ministry of Foreign Affairs, Chartered Linguist and member of the CIOL. As a legal translator, I focus on Private Client law, specialising in Wills and Succession across three jurisdictions (England & Wales, Spain, and Scotland). Affiliate member of STEP. ICR Translations is registered with the ICO and has professional indemnity insurance.