(Last Updated On: 16th February 2022)
Spanish sworn translation is required in many different situations – from applying for a Spanish visa to buying a property or getting married. Generally speaking, any official procedure involving Spain requires legalising and then translating any documents issued in a language other than Spanish.
For example, in English estates with a Spanish element, translating documents such as the deceased's death certificate, the relevant grant and any English will is required in order to administer the Spanish assets.
The deceased may have died
without making a will;
leaving only a Spanish will;
leaving only an English will; or
leaving both an English will and a Spanish will.
If the deceased left only an English will, a Spanish sworn translation is needed to ascertain the testator's wishes. If the deceased left both an English will and a Spanish will, translating the English will is needed to verify whether it revokes a Spanish will previously made, or whether it only applies to assets outside Spain.
Translating wills – a complex task
As wills reflect the wishes and personal circumstances of the deceased, they can vary enormously. Translators may receive a short, perfectly legible will written in plain English and made a year ago; but they may also receive a poorly-scanned, long and complex will made several decades ago including handwritten parts and obscure legalese.
A general lack of punctuation, jurisdiction-specific terminology, alterations and mistakes, or recent updates to the law are other elements which explain why translating wills is a complex task.
English law and subject-matter specialisation
Translators navigate between languages and jurisdictions. Ideally, they should not only master their working languages (e.g. English and Spanish) but also have a sound legal knowledge of the jurisdictions involved (e.g. England and Wales, and Spain).
English law is based on common law, while Spanish law is based on civil law. The huge difference between both legal systems makes translating English wills into Spanish a task not without challenges. Developing a subject-matter specialisation in succession law becomes key to producing high-quality translations.
© ICR-Translations.com. All rights reserved.
DISCLAIMER
The information included in this article is correct at the time of publication/last update. This article is for informational purposes only, does not constitute legal advice and should not be relied upon as such. Any reliance you place on such information is strictly at your own risk. ICR Translations will not be liable for any loss or damage arising from loss of data or profits as a result of, or in connection with, the use of this website.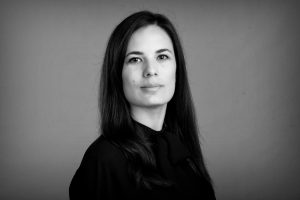 Irene Corchado Resmella, a Spanish translator based in Edinburgh. English-Spanish sworn translator appointed by the Spanish Ministry of Foreign Affairs, Chartered Linguist and member of the CIOL. As a legal translator, I focus on Private Client law, specialising in Wills and Succession across three jurisdictions (England & Wales, Spain, and Scotland). Affiliate member of STEP. ICR Translations is registered with the ICO and has professional indemnity insurance.