(Last Updated On: 1st December 2022)
This interesting question I answer today comes from one of my Instagram followers.
The short answer is 'none'.
The slightly longer answer is that there is no difference between getting a sworn translation in the UK and getting a sworn translation in Spain, as long as the service you need (sworn translation) is the service you get. Whether the translator is based in the UK or in Spain is irrelevant, as sworn translation is a location-independent service.
As per the bit in bold above, the key element is not where to hire a translator but hiring the right translator.
If you need an English-Spanish sworn translator, that is exactly what you should look for – an English-Spanish sworn translator (traductor jurado inglés-español). Spanish sworn translators can only work as such if officially appointed by the Spanish Ministry of Foreign Affairs. They can be based in Spain or elsewhere. For example, I was previously based in the south of England and now work from Edinburgh. For more related information, I recommend reading the post 'Spanish sworn translator – the 5 Ws.'
Unlike Spain, the UK does not have a system of sworn translators accredited by an official body. Translations for official UK purposes (into English) can be carried out by any practising translator self-certifying their translation. Often, though, clients are asked to hire UK-based translators who are members of a professional body, such as CIOL or ITI.
In summary, you can hire a Spanish sworn translator based in Spain or in the UK. Their translations will be valid and accepted by the Spanish authorities irrespective of their location, as long as they are officially appointed as sworn translators.
© ICR-Translations.com. All rights reserved.
DISCLAIMER
The information included in this article is correct at the time of publication/last update. This article is for informational purposes only, does not constitute legal advice and should not be relied upon as such. Any reliance you place on such information is strictly at your own risk. ICR Translations will not be liable for any loss or damage arising from loss of data or profits as a result of, or in connection with, the use of this website.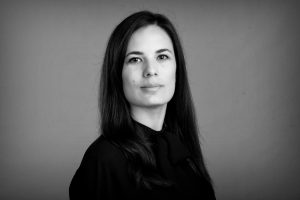 Irene Corchado Resmella, a Spanish translator based in Edinburgh. English-Spanish sworn translator appointed by the Spanish Ministry of Foreign Affairs, Chartered Linguist and member of the CIOL. As a legal translator, I focus on Private Client law, specialising in Wills and Succession across three jurisdictions (England & Wales, Spain, and Scotland). Affiliate member of STEP. ICR Translations is registered with the ICO and has professional indemnity insurance.