(Last Updated On: 15th January 2023)
You have a document in English and have been told you need to translate it into Spanish by a traductor jurado or sworn translator.
You do not know where to begin.
What kind of translator is it? Why do you need it and where can you find one? ICR Translations explains what you need to know about spanish sworn translators by answering the five basic questions related to Spanish sworn translators.
WHO is a Spanish sworn translator?
It is a translator that has been granted authority by the Spanish Ministry of Foreign Affairs and Cooperation to perform sworn translations and interpreting.
WHAT does a Spanish sworn translator do?
Sworn translations into Spanish from a language different than Spanish and vice versa. The Spanish sworn translator certifies the accuracy and faithfulness of the translation to the original document. This is done by adding a designated formula at the end of the translation and by putting a stamp on it.
The translations performed by a sworn translator are officially recognised.
WHERE can I find one?
The Spanish Ministry of Foreign Affairs compiles and regularly updates a list of all designated translators with any language combination. If you are looking for a Spanish sworn translator look no further. ICR is an English<>Spanish sworn translator appointed by the Spanish Ministry of Foreign Affairs in 2010. Do get in touch if you need any translations and I will more than happy to help.
WHEN do I need one?
Spanish sworn translators are needed in many cross-country proceedings. These are some examples of situations where you are likely to need Spanish sworn translation services:
Proving your UK residence to the Spanish authorities
Getting married in Spain
Applying to study at a Spanish university
Obtaining the Spanish nationality
Inheritance of a Spanish property
WHY do I need a sworn translator? I speak Spanish. I could do it myself.
Because, for Spanish proceedings, only translations carried out by a sworn translator officially appointed as such by the Ministry of Foreign Affairs will be accepted.
You may speak Spanish to a very high level, but that does not make you a translator. You may be tempted to give it a try, translate the document yourself and ask the translator to 'just certify it' in an attempt to save some pounds. Bear in mind that reviewing a poor translation often takes longer than translating the document from scratch and it can cost you more.
Spanish sworn translators receive formal education in sworn and legal translation and are granted authority by the Ministry of Foreign Affairs to perform their job. They know how to deal with the names of authorities and departments, logos, stamps and signatures. They have the knowledge and the research skills to deliver a quality job that will be officially accepted by the Spanish authorities.
Related article you may want to read: Spanish Sworn Translation – the process with ICR
© ICR-Translations.com. All rights reserved.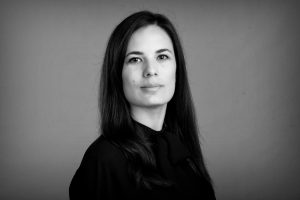 Irene Corchado Resmella, a Spanish translator based in Edinburgh. English-Spanish sworn translator appointed by the Spanish Ministry of Foreign Affairs, Chartered Linguist and member of the CIOL. As a legal translator, I focus on Private Client law, specialising in Wills and Succession across three jurisdictions (England & Wales, Spain, and Scotland). Affiliate member of STEP. ICR Translations is registered with the ICO and has professional indemnity insurance.